Situated on a main road leading into Leicester City Centre, Narborough Road is a diverse mixture of residential and commercial areas and in order to deliver an exceptional Locksmith service incorporating all aspects of the trade, we have a very experienced professional team of Residential, Commercial, Emergency and Auto Locksmiths including specialists for Safe and Vault work on call 24hr, 365 days of the year. We are a well established fully insured company well equipped to cater for the demands of a vibrant area such a Narborough Road where differing levels of security are required. We offer FREE No Obligation Quotes with no Call Out Charges or Hidden Extras and same day appointments for all our customers with affordable prices maintained by our Best Value Policy with easy payment options of cash, debit card and over the phone from a third party. Long Term Locksmith Service Contracts are available for businesses requiring an ongoing Security Maintenance Plan with competitive business rates. With a guaranteed solution for any problem you can rely on our 100% guaranteed friendly professional service that puts the customer service first making us the obvious choice for homeowners, landlords and businesses to deliver all your Locksmith needs from a local Locksmith on Narborough Road.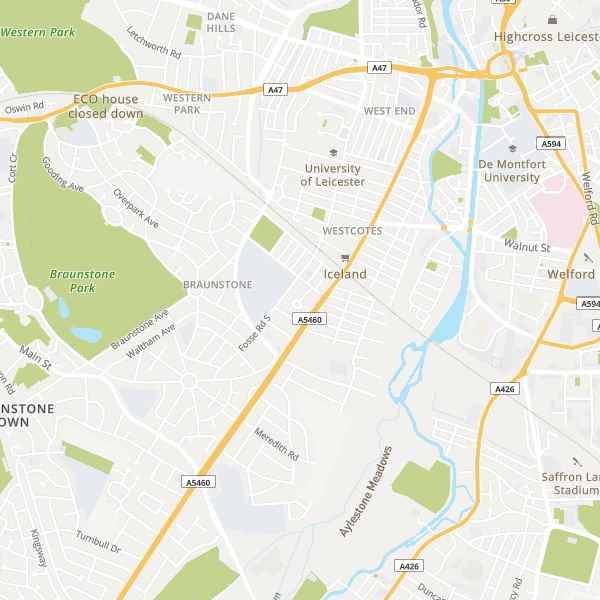 Emergency Locksmith Narborough Road
A cool-headed, knowledgeable, reliable and trustworthy team is invaluable in times of crisis and as a business ourselves we understand, which is why our Emergency Locksmith on Narborough Road delivers a 24/7 Emergency Service as we will not leave any Business or household unsecured and people feeling vulnerable. On making a call to us a named and fully equipped skilled Locksmith will be quickly despatched out to you whichever type of Locksmith service you require providing support and professional help to you 24 hours a day. Locked out on Narborough Road? We will gain access for you plus repair, change and install locks. Broken Windows can be secured with our Boarding Up Service providing security and warmth until the Glass can be replaced by our 24 hour Glass Replacement Service. uPVC Doors and Windows damaged from a break in, repaired and Emergency Safe work carried out. For a fast and reliable response with no fuss and a hassle free approach to putting things right keep our number where it can be easily accessed in times of stress for a 24/7 Emergency Service that aims to be with you within 15 minutes of your call and where the price you are quoted is the price you pay with no Call Out Fees or Hidden Charges.
Commercial Locksmith Narborough Road
Our Locksmiths that specialize in business and contract work provide a comprehensive list of services to the Narborough Road area where we offer a long term business to business packages tailored specifically to your business needs. You will receive dedicated support from our experienced Commercial Locksmith Team who will adeptly fit in with whatever type of business you run delivering the security and peace of mind required by the business sector ensuring your locks are fully functional and comply with insurance requirements. Installation, repair and management of High Security Locks, Emergency Hardware, Digital Locks, Master Key Systems that allow access to different parts of the building through the use of a Master Key and regular keys, Smart Keyless Locks, Commercial Door Locks, Deadlocks, Roller Shutters, Push Bars and Push Pads, Padlock and Fire Safety Door Mechanisms. Safe and Vault Opening and Repair work plus we carry out Vault moves and/or disposal using specialist machinery capable of protecting and moving heavy items. A Boarding Up service that has no size restrictions with 24 hour Glass Replacement. Landlords, a long term Property Service Contract with customised payment methods available enabling us to deal with out of hours Tenant issues on your behalf for Window and Door Repairs, Changing Locks and Assisting on Lockouts. Change of Tenant? we will change Locks ensuring each lock changed or replaced is in accordance with current Fire Regulations depending on if there are shared or separate tenancy agreements in place. We are committed to delivering quality workmanship through our high work standards which are 100% guaranteed, so consider our excellent reputation for being a company you can rely on next time you need a Commercial Locksmith near to you that will come up with solutions to keep your premises, workforce and tenants secure.
uPVC Door Repairs
Narborough Road
There is such a wide variety of doors in the Narborough Road area that could be in need of repair at any time and we are experts on any door issues you may have providing a complete list of services for not just your external and internal uPVC Door but also any Composite, Aluminium or Wooden Doors, Bi-Folding, Conservatory or Patio Doors. French Doors, Sliding Doors and Garage Doors. It is important to keep all types of Doors in a good working condition to allow them to do their job of protecting your home and business. Even though doors are built to last, poor quality parts may not stand the test of time and having constant stock availability of all good quality standard parts from trusted and branded suppliers allows our team to carry out jobs quickly and efficiently with the minimum of hassle. Issues with the Door Lock Mechanism and Lock Case commonly found in uPVC and Composite doors is something that requires prompt attention or you risk leaving your property vulnerable to unauthorized access. Hinges may suffer over time with the weight of a door causing it to become misaligned or sag requiring readjustment or replacement, Damaged uPVC Door panels can be replaced and we can install or remove a pet flap. Handles can become floppy or start to stick which could indicate or provoke other problems but these can be repaired or replaced. Call us for a FREE No Obligation Quote on any of our uPVC Door Repair services, get a same day appointment and instantly relieve the stress of having a door that doesn't work properly.
uPVC Window Repairs
Narborough Road
If you have a uPVC Window that won't shut properly or is misaligned due to the Hinges not functioning correctly. Handles that have gone floppy or stuck in position. If you have a problem with the locking mechanism or the gearbox and are unable to lock the window or have condensation between the panels of double glazing? There is rarely a need to replace a whole window unit just because it is not working and that's where our friendly team of Locksmiths can help as all uPVC Windows have parts that can be repaired or replaced. Take the different types of uPVC Window Handles the Espag type is recognized by the spindle that comes out of the back of the handle, coming in various designs some with left or right handed options like the Cranked Handle or the Inline version also known as a Universal Handle, is straight in design and turns to both the left and right. Cockspur Handles have a left and right option but instead of a spindle they have a spur that positions onto a wedge. Don't worry if you don't know what type of handle you have, let us take care of that by fixing the problem or replacing the handle for you. Hinges can be replaced, realigning the window for a perfect fit and Double Glazing professionally replaced and resealed to get rid of that condensation or misting. We like to think there isn't anything we can't do to get your uPVC Window working as good as new again and all you have to do is give us a call for a FREE No Obligation Quote and book in a time for us to pop round and do it.
Auto Locksmith Narborough Road
We cover an extensive range of makes and models of vehicles on the road today in our Vehicle Opening Service operated by our skilled team of Auto Locksmiths on Narborough Road who use professional branded tools specific to the make and model of your vehicle and non destructive methods of working in order to gain access to retrieve the keys or whatever you need without causing any damage to the lock or the paintwork. So whether you have a Car, Van, Truck or a Lorry it's our Auto team you need to call for a reliable uninterrupted 24 hour service. Our range of opening options includes Motorcycles with options for Ignition and Fuel Cap unlocking, Seat Compartment and Pillion Seat unlocking plus the unlocking and removal of the Security Chain. In case you get stuck without cash, we also take debit cards in person or over the phone from family or friends so saving our number in your phone will save you time and get you a fast response from our Auto Locksmiths 24 hours a day, 7 days a week.
Lock Change Narborough Road
We use a selection of big brand suppliers that offer the best quality and solutions to make sure your home and business is well protected. Avocet, Fuhr, Yale, Union, G.U, ERA, Mila, Winkhaus, Fab & Fix and many others provide us with a wide selection of locks for any situation. Padlocks, Euro Cylinder Locks, 5 Lever Mortice Locks, Night Latches, Multipoint Locks, High Security Locks, Smart Locks, Master Key systems and the ultimate Brisant Union Lock enabling us to be able to provide and fit whichever Lock you need for every level of security. We change all types of locks found on Residential and Commercial properties and the Lock used as a standard on uPVC and Composite Doors is the Anti Snap Euro Cylinder Lock Change which has Anti Pick and Anti Drill features in addition to being an ideal companion for the Multipoint Lock commonly found in both these types of door. The Double Euro is used on External Doors and uses a key at both ends of the barrel, The Single or Half Euro only needs a key at one side of the barrel and is suitable for up and over Garage Doors, Side Gates or Electric Meter Boxes and the Thumb Turn Euro which has key entry on the external side of the barrel and a Thumb Turn key on the internal side of the barrel allows for a straightforward and fast exit. There is a legal requirement for this type of lock to be installed in multi occupancy buildings. Any problems with locks will be dealt with as a matter of priority by our professional team and if you have just moved into a new home in the area you can rely on us for same day Lock Changes and Installations.
Crime in Narborough Road Leicester
How burglar proof is your home or busines? Have you thought about upgrading your security to further protect it from unwanted intruders? Get to meet us by taking advantage of our FREE Residential Security Home Check or Security Audit and Risk Assessment for Businesses carried out by a professional locksmith who will give sound advice, highlight any weak areas plus suggest suitable options to fit your budget. The Front and Back doors are always considered the frontline of protection but just as important are the doors at the side of the house, the Conservatory, the Patio, the Garage, the Shed, Outbuildings and Storage Units and Gates on perimeter fences and all areas where we want to keep our family and possessions safe. As well as an excellent selection of Locks we have security products available from Door Chains, Door Restrictors and Closers, Spy Holes with different strengths can be placed in the door at a specific height for comfortable usage and Wifi Viewing Cameras that link up to a TV in the house allowing you to see who is outside without going to the door, right up to CCTV Cameras and Video Surveillance technology available with all capabilities and the functionality to suit the variety of ranges required to cover all your property or just blind spots and specific areas. Alarm Systems including those with next generation wireless technology effective for properties and buildings of all sizes. You will get no pressure or hard sales just a genuine concern for keeping our customers safe from crime so if you think any of these products could be of benefit to you, give us a call, send an email or request a call back for an expert Locksmith to call you.
Request A Quote on
Narborough Road Locksmith Service
Please complete your details below and a member of our team will return your Narborough Road Locksmith Service enquiry shortly.