A Lock change can be required for many of reasons, it may be the case that your locks are just old throughout of your home and reached the point where they are not functioning correctly no more, or it could be that you have unfortunately experienced a break-in which in this scenario would be an extremely important time to change your locks throughout of your home including garages and out-house buildings. On arrival our engineer would carry out an inspection to assess all doors and windows to check that there are no hidden vulnerabilities visible which you may have easily overlooked having just gone through a very distressing time. Not to worry our Residential locksmith team will do their very best to help you throughout these unfortunate times.
Our Residential locksmiths will use only the highest of quality replacement parts within your home to ensure you are secured to the best of our up to date locksmith knowledge built upon many of years in the trade.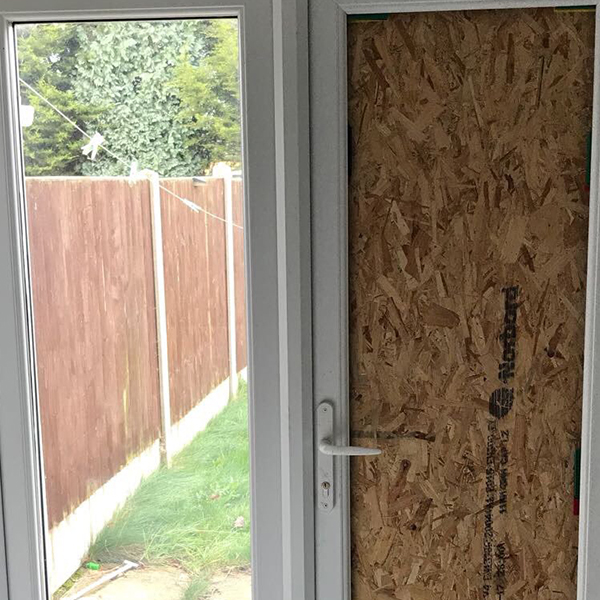 Security Audits
For those that have moved into a new property, you may feel a security audit is in order for peace of mind, vulnerabilities around your home can be anything from overgrown hedges and bushes giving an excessive amount of cover for potential would-be thieves in Leicester, to checking out-house buildings, sheds and garages, along with windows and doors to your home, we can cover all aspects of security so why not give our friendly residential locksmiths in Leicester a call today on 0116 442 2373.
Locked Out Leicester
If you ever find yourself to be locked out of your home in Leicester whatever the situation, lost your keys on a night out? you can count on our residential locksmiths to be with you within 15 minutes of calling, no matter the time day or night, our budget locksmiths are available 24 hours all emergency calls taken, whatever your situation is, we'll be able to dispatch a locksmith to you straight away.
Because we run our company with minimal overheads this enables us to pass on the savings to our local customers in Leicester which helps greatly if you find yourself to be on a budget and require fantastic value for money without sacrificing, safety and quality workmanship, we will not leave you stranded with no where to go. You may add our number 0116 442 2373 to your phone so that you know you have a locksmith there on standby if required.
A Security Tip From Our Team
It may be an obvious one however investing a small amount of money for a few timers which can turn on your lights, tv or radio in various rooms around your home at different intervals in the day time or throughout the night can be a great deterrent to would-be thieves. For such a small investment it's definitely one of the security tips you should implement into any household.