Being close to J22 of the M1 the popular village of Markfield is well placed for commuters. The area is mainly known for the surrounding countryside but has local facilities such as a couple of pubs, takeaway shops, a supermarket, newsagent. post office and independent shops in the vicinity that along with the large residential sector can benefit from our friendly team of professional Markfield Locksmiths. Our 24 hour service with competitive affordable rates maintained by our Best Value Policy combined with our high work standards and taking pride in doing a good job, makes us the ideal choice to provide all your Locksmith requirements that comprehensively cover all aspects of the trade in both the Residential and Commercial sectors. We are a well established fully insured Locksmith business offering 100% guaranteed quality workmanship with a 12 month warranty on all parts supplied and fitted. We provide an Emergency Service, uPVC Door and Window Repairs, Lock Installations, Lock Changes, Lock Repairs and a Vehicle Opening Service. We always have same day appointments available or you can book a date and time to fit your calendar. Payments are accepted in Cash or by Debit Card either in person or over the phone from family or friends. To get in touch give us a call, send an email or request a call back for your FREE No Obligation Quote with no Call Out Charges if you need a local Locksmith who is quick and efficient with great customer service.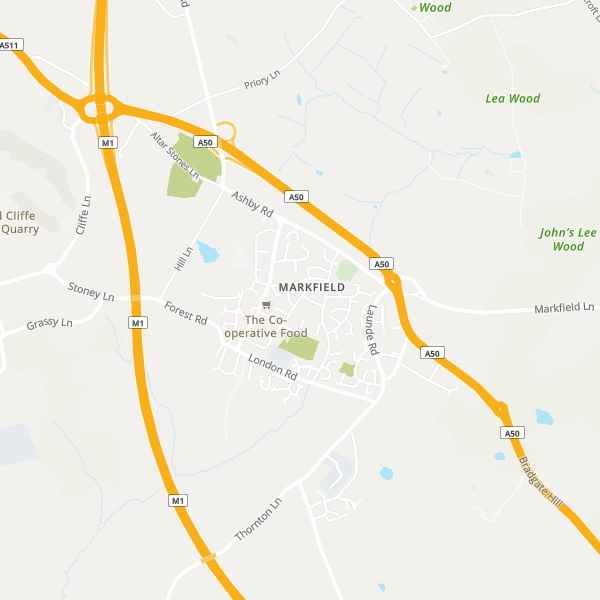 Emergency Locksmith Markfield
If you need an Emergency Locksmith in Markfield who is part of a fully experienced, well equipped team that works 24 hours a day, 365 days of the year then this is the number you need to call. We have fast response times and are ready to respond to any situation. Locked yourself out of the house? Key Snapped in the Lock? Been broken into? Got a window smashed and need it Boarding Up? We arrive on site ready to get to work on any type of problem so you can rest assured we will soon have the situation under control. When opening doors we use professional tools and non destructive lock picking methods that ensures we can open any door without causing any damage to the lock or the door itself. We are also available for Lock Installations, Changes and Repairs, Safe and Vault Opening or Repairs. Our Window Boarding Service uses high quality Boarding materials which are fitted from the inside of the property making it more secure and we even clean up and remove the broken glass for you plus we offer a 24 hour Glass Replacement Service. So we can be there just when you need us, keep our number handy so that we can answer your call promptly and dispatch an Emergency Locksmith out to you without delay.
uPVC Door Repairs
Markfield
uPVC Doors require little to no maintenance, they are versatile and are popular due to their longevity however over time all types of doors can develop a number of faults that could compromise your security and are better dealt with sooner than later to avoid further complications. With this in mind our experienced team also cover Door Repairs for Composite and Wooden/Timber doors. Can you close your door but struggle to lift the handle up or is the Handle floppy or stuck? A Misaligned Door will cause parts not to sit at the right height or angle with each other which could cause friction with Locks, Locking Mechanisms and Gearboxes. Misalignment can happen to all types of door, usually caused by being incorrectly fitted or not having the correct hinges for the weight of the door to support and prevent door drop. The versatility of uPVC Doors means that panels can be replaced like for like and we have high quality uPVC Panels with an MDF core available in different thicknesses. We are also able to replace Plain, Frosted and Decorative Glass Inserts into uPVC Doors. Repairs are carried out for Internal Doors, Patio Doors, French Doors, Bi Folding Doors and Conservatory Doors. For a FREE No Obligation Quote on any type of door problem give us a call and you won't regret having a local Markfield Locksmith you can rely on to provide solutions and get your door working again as good as new.
uPVC Window Repairs
Markfield
uPVC Windows have lots of great qualities: they look good, require little maintenance and have a long lifespan and their versatility means you will rarely have to replace the whole window unit if something goes wrong. There is not much that can go wrong with a uPVC Window but if you do have a problem our experienced team will be able to sort it out for you and prevent it from becoming an obvious gap in your overall home security. The Window Lock Mechanism and the Gearbox are probably more susceptible to faults with age, The Hinges can affect the placement of the window and they can wear or sustain damage through force if the window doesn't shut easily, Handles can become flimsy or stuck just like door handles so we have stock of all types of Handles Espagnolette, Cockspur, Inline, Cranked and Tilt and Turn Handles. Condensation, Misting or Fogging between the panes of your Double Glazing will need attention as it will affect your energy efficiency. Our comprehensive range of repairs for uPVC Windows will soon have your faulty window working as good as new so call us for a FREE No Obligation Quote and a same day appointment for one of our polite and trustworthy team to come out and put everything right.
Auto Locksmith Markfield
Keys locked in the car, is a real "stop you in your tracks" moment but don't worry, our fast response team of skilled Auto Locksmiths will soon have you back in the driving seat. Using specialist professional tools specific to the make and model of your vehicle we are able to offer a Door Opening Service that causes no damage to the lock, the door or the paintwork not only on the doors and boots of cars but also the sliding doors, back doors and cabs on Trucks, Vans and Lorries. We cover an extensive list of vehicles on the road today but if you have an unusual vehicle and need to confirm if we can help, a quick call to us will give you an immediate answer. Our Unlocking Service is also handy for Motorcyclists as we can unlock Ignition and Fuel Cap Locks, open Seat Compartments, Pillion Seats and Top Boxes plus the Unlocking and Removal of Heavy Duty Security Chains. Payments are accepted in cash or by card in person or by taking a payment over the phone to cover all eventualities so call us for a 24 hour a day response to your call we will get you on your way in no time.
Lock Change Markfield
If you want a straightforward hassle free experience replacing, changing, upgrading and fitting locks then call for your local Locksmith in Markfield. Installing new Locksets should be at the top of your list if you have just moved into a new home and we fit the Anti Snap Euro Cylinder Lock with Anti Pick and Anti Drill features suitable for uPVC and Composite Doors as a standard as they work well in conjunction with the Multipoint Lock. They come with a set of five keys, a 12 month warranty and can be keyed alike if you have the same locks in both the front and back door. A 5 Lever Mortice Lock is commonly found on a Wooden Door and if used on the Front Door it should be the security tested BS3621 version that incorporates hard plates to protect against drilling. If your Mortice Lock doesn't display a Kitemark, there should be a BSA Approved Night Latch fitted for additional security. For a real investment in your home security we would recommend the Ultion Brisant Secure Lock that not only comes with a 10 year warranty but also a £1000 money guarantee against being broken into through Lock Snapping. We only stock Locks by reputable branded suppliers such as Yale, Avocet, Fuhr, Mila, Fab & Fix, Millenco, Winkhaus, G.U, ERA and Ultion to name a few so wherever you want to place a lock, we can source the right lock for the job and fit it for you not only on External and Internal Doors but we fit locks for Conservatories, Patio Doors, French Doors, Sheds, Outside Storage Units, Perimeter Fence Gates, Garages and Electric Meter Boxes. Call us anytime for more information or to get new Locks installed, Changed, Upgraded or Repaired.
uPVC Door Accessories Markfield
Are you wanting to refresh the look at the front of the house and would like to make an impact with a new door? Our DoorStop range of Composite Doors that offer increased security and improved energy efficiency really have something to suit everyone with their Modern, Contemporary and Traditional designs in a range of stunning colours, or maybe you would like to replace an old Wooden Door with a brand new low maintenance uPVC Door. All of our new doors can be viewed online or by requesting a brochure. Our range of door accessories include Letterplates and Letterboxes, Door Knockers and Door Handles all available in matching shades and finishes plus colourful stylish numerals to make your home stand out. If you need a Pet Flap fitting into a uPVC Door we can do that or remove a Pet Flap and replace the original panel. Consider putting in Door Hinge and Finger Protectors to save little fingers. Window accessories that can be useful with small children around are the Window Hook Restrictor preventing the window from opening to its full capacity and the Child Lock restrictor stops the window opening at all. The Cable is another good example of a window restrictor that only allows partial opening which can be useful if you have a disability and are unable to reach out. Our Security Products include Door Chains, Door Restrictors and Closers, Spy Holes with different strengths can be placed in the door at a specific height for comfortable usage and Wifi Viewing Cameras that link up to a TV in the house allowing you to see who is outside without going to the door. We have CCTV Cameras and Video Surveillance technology available with all capabilities and the functionality to suit a variety of ranges required to cover all your property or just specific areas and blind spots. Alarm Systems including those with next generation wireless technology that will be effective on propertíes and buildings of all sizes. We are ready and willing to help you to make the best choices for your property without pushy salesmen or sales targets, just honest professional advice from your local Locksmiths who want to help you to make the best decision to protect your home.
Crime in Markfield Leicester
Burglars like to go about their business undetected and will look for the easiest way to gain access which can be around the back of the house; however, there are some things you can do to put the odds more in your favour. Placing additional locks on doors such as Deadlocks or using the visible deterrent of a Patlock on double doors at the back of the house. uPVC Doors have more flexibility than a solid Composite Door but can be strengthened against applied force with Shootbolts, also on uPVC and Composite Doors it's important to lift the handle to double lock the mechanism on the Multipoint Lock as you may not be aware that the door hasn't locked properly leaving the property vulnerable. Use internal timed lighting to switch on when you are not around or have some external lights activated by a sensor. It is important to us that all residents in Markfield feel safe in their homes so please call if you need any advice or just to check if a lock is working properly. No job is too small for us and we are available for you day and night, 7 days a week.