We have a fully experienced team of Locksmiths in New Parks able to deliver all aspects of the Residential and Commercial Locksmith Trade 24 hours a day 7, days a week at competitive and affordable prices protected by our Best Value Policy. No job is too small for our friendly hardworking team that have built up a record of taking pride in doing a great job offering a 100% Guarantee on Quality Workmanship that you can rely on. All the work we carry out from our well established Locksmith Company is insured and is delivered in line with all current Health and Safety Regulations ensuring the safety of our customers as well as our team. Along with our Emergency Service, uPVC Window and Door Repairs, Lock Changes, Repairs and Replacements, Vehicle Door Opening Service and Safe and Vault work, we offer Comprehensive Long Term Service Contracts for Businesses and Landlords specifically designed to cover your all business needs and for Landlords, our Out of Hours calls package for lock issues means that we can deal with locked out tenants on your behalf. Payments are accepted in cash or by card in person or over the phone from a third party and all calls get a FREE No Obligation Quote where the price quoted is the price you pay with no Call Out Charges or Hidden Extras added on, so when you need a trustworthy Locksmith you can rely on in New Parks, whether you are a homeowner or a business, we are ready for your call and will make sure that you are well looked after.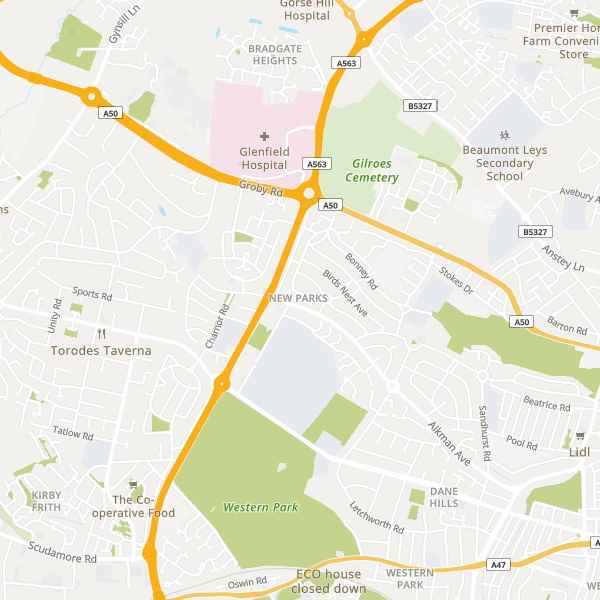 Emergency Locksmith New Parks
Who do you call when you get home late and can't find your house keys or they have been accidentally locked inside the house. Who do you call if you get home after a long day and the glass on your back door has been smashed in? Emergency Locksmith in New Parks goes the extra mile to help our customers when they find themselves in stressful situations. Whatever the time of day or night all calls are answered quickly and dealt with efficiently with the team available around the clock for a fast response aiming to get to you within 15 minutes. For any Lock issues, we can get you back into your property without damaging the existing door lock, the door or any paintwork by using specialist skills and professional lock picking tools. Our Boarding Up Service has no limit on size so that we can cater from a Small Pane of Glass in a Window or Door right up to a Glass Display Shopfront. Using a high quality strong and solid boarding material we fit from the inside providing a secure, solid and seamless protective barrier that will preserve heat and deter any unauthorized access. Our 24 hour Glass Replacement Service is available if required. Now you know who to call straight away, save our number in your contacts for when the unexpected happens and let our Emergency Locksmiths in New Parks restore the balance and peace of mind.
uPVC Door Repairs
New Parks
If you need a Same Day Appointment for a Door Repair, our uPVC Door Repair Team are who you need to call for a friendly reliable service. We work on all types of doors uPVC, Composite, Wooden, Internal Doors, Patio Doors, French Doors, Bifold Doors, Conservatory Doors and Garage Doors. Misalignment is a common problem for all Door types where the door isn't hanging correctly or caused by pressure put on incorrect hinges fitted for the weight of the door. Extreme weather conditions from heat or cold can cause doors to expand or contract where a difference of just 1mm can have an impact on how the door functions. The Handle, the Locking Mechanism and the Gearbox, which is located at the back of the faceplate, all work closely together which can have a knock on effect if one of the parts has a fault. The Handle is also an integral part of the Multipoint Locking System found on uPVC and Composite Doors and can be the first part to give an indication that there is a problem with the locking system. uPVC Plain Panels that are worn or have been damaged can be replaced as well as Frosted or Patterned Glass Door inserts. We can advise on a solution and carry out repairs for all of the above issues using quality branded parts that come with a 12 month guarantee. Take advantage of our FREE No Obligation Quote and let us quickly and efficiently repair your faulty door.
uPVC Window Repairs
New Parks
The largest part of a uPVC Window is the Double Glazing. Do you have condensation or misting between the panes of glass instead of just on the external sides of the panes? if you do, then it's likely that the Seals are faulty and need replacing. Our uPVC Window Repair Team are experts at dealing with issues like Double Glazing Repairs, Glass Replacement and all other potential problems such as Misaligned Windows, faulty Handles, Hinges, Locking Mechanisms or the Gearbox. Indications that there is a faulty Gearbox or Locking Mechanism would show as a jammed Lock, or the key not engaging in the Lock and forcing a key to turn in a jammed lock may cause more problems than it solves. We have all types of uPVC Handles in stock, the Inline is straight and turns to the right or left whereas the Cranked has a left and right handed version. as well as the Cockspur normally found on older uPVC Windows or perhaps you have a Tilt and Turn Handle. Call us for a FREE No Obligation Quote, arrange a time to suit you and let us fix any uPVC Window faults to maintain a seamless link in your Home Security.
Auto Locksmith New Parks
Locked Out of your car in New Parks? We operate a Vehicle Unlocking Service for an extensive range of makes and models of vehicles including Cars, Vans, Trucks Lorries and Motorcycles that will soon have you back on the road. Our Specialist Auto Locksmith Team use professional tools specifically designed for the Lock on your particular make and model of vehicle and skills to ensure a non destructive technique of working that will leave the lock functioning as before, the door undamaged and the paintwork untouched on Car Doors and Steering Wheel Locks, Boots, Side Doors, Sliding Doors, Back Doors, Cabs and Lorry Security Chains. For Motorcycles we provide Ignition Unlocking, Main Seat and Pillion Seat Unlocking, Key Removal and High Security Chain Unlocking and Removal. Don't worry if you get stuck without cash, we also accept Debit Cards in person or over the phone from a third party. Keep our number handy for this 24 hour round the clock service available from our Auto Locksmith in New Parks.
Lock Change New Parks
The great thing about having a local New Parks Locksmith means you have years of experience and extensive knowledge about Locks available and only a phone call away. Installing, Changing, Replacing and Upgrading Residential and Commercial Locks is what we do every day so you can rest assured of a professional job. Moving into a new home or business is a common reason for Lock Changes ensuring the new owners are the only ones with keys to the property. We fit the Anti Snap Euro Cylinder Lock which has additional Anti Pick and Anti Drill protection features. This lock has 5 keys and can be keyed alike if fitted in more than one door. We Upgrade, change, supply and fit new Locks, Padlocks or Security Bars for all External and Internal doors, Patio Doors, Conservatory Doors, Electric Garage Doors, Sheds, Outdoor Storage Boxes, Perimeter Gates and Electricity Meter Boxes. For business locking solutions we have a comprehensive range of Commercial High Security Locks, Master Key Systems, Digital Locks, Shutter Locks, Door Closers and Emergency Exit Hardware. Call Locksmith New Parks to Upgrade, Lock Change, Repair, Replace or Install a new Lock Set for your home or business to ensure your family or staff and all possessions are always well protected.
uPVC Door Accessories New Parks
Great first impressions of your home are made at the front door and if you are looking to replace your uPVC Door or Upgrade to a Composite Door we have a fabulous range to show you that can either be viewed online or by browsing through the brochure. uPVC Doors are still a firm favorite due requiring low maintenance, their energy efficiency and flexibility. Composite Doors are a composition of all of the best features of both uPVC and Wooden Doors providing superior strength, security and energy efficiency making them an excellent upgrade if you are looking to replace your uPVC or Wooden Door. Available in a stunning range of colours and a choice of traditional or contemporary designs you are sure to find the one to make that impact on the front of your house. We also sell accessories offering an extensive choice of Handles, Door Knockers, Letterplates and Letterboxes all available in matching shades and finishes for your Front door. The postman will quickly be able to find your Home with our Numerals with a choice of styles to suit everyone and in a huge range of colours too. We install or remove Pet Flaps and uPVC Door Panels, We have Door Restrictors, Door Closers and our Hinge and Finger Protectors will save little fingers getting caught in the door. Useful window accessories include the Hooks and Cables that restrict how far a window can open or Window Stops that prevent the window from opening at all. If you need a friendly chat with honest advice and no sales pitches for further information about our new uPVC or Composite Doors we are always available to take your call.
Crime in New Parks Leicester
Do you keep an eye on the age and condition of your locks in order to maintain a good level of security? We are able to help with a FREE Home Security Check or for Businesses a Security Audit and Risk Assessment so that you don't allow an intruder to put your locks to the test before you do. We have a range of Security Products that you may find useful including Security Chains and Door Restrictors allowing you to see who is at the door without fully opening it, SpyHoles available in different strengths and custom fit at a comfortable height for easy viewing, a WiFi Viewing Camera that links up to a TV inside the house so that you don't even have to go to the door to see who is calling. For coverage of a wider outside area we supply and fit Residential CCTV Cameras and Alarm Systems right up to Commercial and Industrial categories and we can supply and fit Next Generation Alarm Systems. For further information on how any of these products may benefit you, feel free to call us for a chat. Don't forget that the Locksmiths in New Parks take pride in doing a great job plus they are always on hand and willing to help and give advice on any Lock and Security queries you may have to ensure your home or business is as safe and secure as it can be.
Request A Quote on

Please complete your details below and a member of our team will return your enquiry shortly.