The residential village of Newtown Linford set in a popular area of Leicestershire attracting year round visitors to the park, restaurants, tea rooms and surrounding attractions and facilities is within the catchment area of Budget Locksmith Leicester offering a comprehensive Locksmith Service from a team of friendly and professional Locksmiths you can rely on. With our 100% guaranteed Quality Workmanship and above average levels of Customer Service with excellent reliability 24 hours a day you will be well looked after by Budget Locksmith Leicester. Operating to all current Health and Safety Regulations, we ensure the safety of our customers and Locksmiths where all work carried out is done in a professional manner by a well established fully insured company for all work on Emergency Call Outs, uPVC Door and Window Repairs, Composite Doors and Wooden Door and Window Repairs, Lock Installations, Changes and Repairs. Safe and Vault Repairs or Relocation services and a Vehicle Door Opening Service from our Auto specialists. We never use Pressure or Hard Sales techniques but give you a FREE No Obligation Quote with No Hidden Fees and No Call Out Charge just affordable prices from our Best Value Policy meaning our prices remain highly competitive and affordable at all times. So if you are looking for a local reliable and trustworthy Locksmith Company we are the team to call.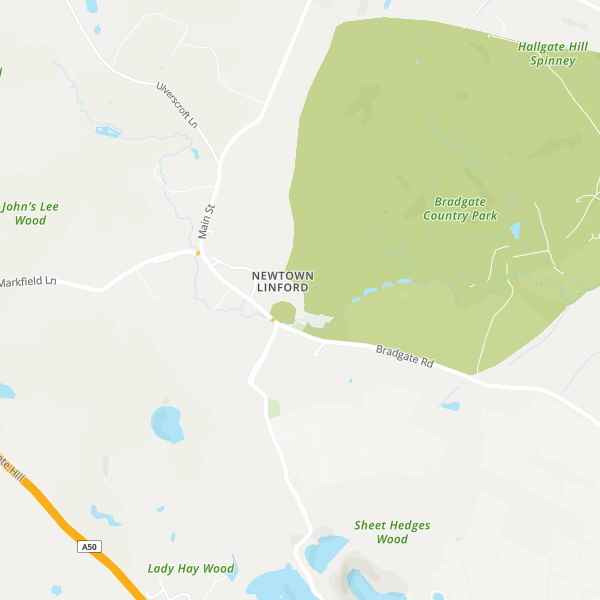 Emergency Locksmith Newtown Linford
You will find calling for an Emergency Locksmith in Newtown Linford a straightforward and simple process. Accidents happen and problems occur usually when you least expect them, however our super quick response time means you will not be left waiting without help for long. Whatever the issue, our Emergency Locksmith team are able to deliver the full range of Locksmith Services 24 hours a day 365 days of the year. Repairing damage caused to Locks, Doors and Frames caused by a break-in, Window Boarding fitted from the inside to give added security and warmth plus a 24hr Glass Replacement with many types of glass available for Windows or Doors. Locked yourself out of the house in Newtown Linford or Locked your Keys in the car? Our Door Opening Service is just what you need. Using methods that will not affect the functioning of the lock or do any damage to the door we will soon give you access to where you need to be any time of the day or night. Payments can be made by cash or by debit card in person or taken over the phone from family or friends so that if you find yourself stuck without funds, we have a solution. Keeping our number stored in your phone means we are always there just when you or someone you know needs us most.
uPVC Door Repairs
Newtown Linford
Our experienced and hardworking Locksmiths in Newtown Linford are trained to work on all types of uPVC, Composite and Wooden Doors so if you have a door with a problem we are ready to come out and restore the Door to good working order. The problem with using doors that have faults is that over time, continuing use could potentially lead to causing further damage. Being able to supply and fit all the parts of a Door means that our Door Repair Team will always have a solution whatever the problem and using branded manufactured parts and accessories such as Avocet, Fab & Fix, Fuhr, G.U. Mila and Yale, we offer a 12 month warranty on any of the replacement parts we fit. A faulty Locking Mechanism can make the door difficult to Lock or Unlock. Flimsy internally damaged Door Handles or parts that have seized within the lock in the door or the Gearbox located on the faceplate can all be repaired or replaced. Damaged panels on a uPVC Door can be replaced as can the Glass Inserts. We carry out Door Frame Repairs, Fix Sagging or Misaligned Doors including Re Hanging the door if required. Don't put up with any door that isn't working properly, it could be a fault that is a straightforward fix and no job is too small for us. Call for a FREE No Obligation Quote, book a same day appointment and we will give you a time of arrival and the name of who will be attending to carry out the job.
uPVC Window Repairs
Newtown Linford
You can rely on our experienced uPVC Window Repair team to provide quality workmanship at affordable prices and offering a 12 month warranty on all parts fitted, our team have an excellent reputation of getting the job done to a high standard. Sometimes Window repairs can be seen as small jobs but we take them very seriously so call us for Draughty Windows, Double Glazing Repairs or replacement, a Handle not working properly or a failed Espagnolette Locking Mechanism. Do you get condensation, misting or fogging between the panels of your Double Glazed Window? We can fix problems with the Cockspur, Inline, Offset, Tilt and Turn, Espags and all the types of handles commonly found on uPVC Windows, the Window Lock Mechanism and the Gearbox, the Hinges and the seals. Whatever your uPVC Window problem we can sort it out. Our Glass Replacement Service includes all types of Glass as we are able to supply and fit Double Glazing, Toughened Glass, Self Cleaning Glass, Patterned Glass, Plain Glass, Frosted Glass, Georgian Bar Glass and Glass with Lead Work. For broken windows anywhere around the house we have a secure Boarding Up Service available 24 hours a day with a 24 hour Glass Replacement Service that will get everything back to normal in the shortest time possible. Even if you are not sure where the problem lies, feel free to call, send us an email or request a callback from Budget Locksmith Leicester anytime for some knowledgeable advice and a FREE No Obligation Quote, then leave the rest to us.
Auto Locksmith Netherhall
Locked your keys in the car? We have experienced Auto Locksmiths in Newtown Linford just waiting for your call. Cars, Vans, Trucks, Lorries and Motorcycles are all covered for our Unlocking and Key Removal services. Car Doors, Cab Doors, Boots, Side Doors, Back Doors and Security Chains can all be unlocked to gain entry on an extensive list of makes and models of vehicles. Not sure if your classic car is covered? Give us a call for an instant answer. Our specialist team work using Auto Branded picking tools specific to the make and model of your vehicle and use non destructive auto lock- picking methods to gain entry with no damage to the lock or the paintwork on Car Doors, Van Doors and Sliding Doors, Back Doors, Cabs, Boots and Chains. Motorcycle Unlocking services are available for stranded bikers. Ignition or Fuel Cap unlocking, the Seat Compartment, Pillion Seat or Top Box and the unlocking and removal of High Security Chains. Our Auto Locksmiths are the very best at what they do so if you need a fast response you can be assured of a professional job. Call us as soon as you can and we will get you back on the road quickly and efficiently.
Lock Change Newtown Linford
According to Master Locksmith Association experts, not having the correct lock fitted to a front door is one of the main security problems where many people can end up with cheap replica type locks of well known brands which cannot pass the test of preventing intruders from gaining entry. Homeowners and business owners should always ensure they have locks able to do the job required of them on front doors, back doors, windows, conservatory doors and garages, also on outbuildings, such as sheds, lock-ups and even outdoor storage boxes. Some Locksmith companies will just swap like for like when carrying out Lock Changes fitting standard Door Lock Cylinders which can be snapped in seconds but we like to give our customers the choice preferring to fit the high quality Euro Cylinder Anti Snap Lock which also provides additional protection against picking and drilling. This Lock comes with a 5 year warranty and a set of five keys which can be keyed alike when used in two or more doors. Forced entry is common at the back of the house however Patio or Sliding Doors more often found at the side or the back of the house, is where the locks can easily be strengthened by a Patlock. Easily fitted or removed from the inside it is a visual deterrent that combines with the existing Lock to give an excellent form of security. We also Install, Change or Upgrade Locks for French Doors, Patio Doors, Bi Folding Doors, Bedroom and Bathroom Doors. All our Locks are supplied by a wide range of big named brands of locks and padlocks from Avocet, Brisant Ultion, Fab & Fix, Fuhr, Millenco, G.U, Euto, ERA and Winkhaus which also cater for Garages, Sheds, Outbuildings, Perimeter Gates and Electric Meter Boxes. Get to meet us by taking advantage of our FREE Home Security Check with feedback from an expert Locksmith who will give you all the information you need to make an informed decision about the security of your home or business, popular with new homeowners to an area where we would advise Lock Changes to be at the top of your list. No pressure or hard sales, just honest friendly advice is what you will get from us so make a quick call or send an email to Budget Locksmith Leicester and arrange a time convenient for us to visit and discuss the best security solutions to fit your budget and secure all of your home.
uPVC Door Accessories Newtown Linford
Changing or Upgrading your Front Door can make a big difference to the first impressions of your house. For making that individual mark on your home we have a great range of high quality, low maintenance uPVC Doors and a stunning range of DoorStop Composite Doors known for their superior energy efficiency, strength and security in Traditional or Contemporary design and available in a super selection of colours. All Doors can be viewed online or you can call us or send an email for a brochure. We also have a range of accessories that allow you to personalize your home with our large selection of House or Door Numerals that are available in many styles and colours. Letterplates and Letterboxes, Door Knockers, Door Handles that all come in a choice of matching shades and finishes. Hinge and Finger Door Protectors and Pet Flaps that we can fit or remove. Individual uPVC Door Panels accessible in different thickness to match your door can be used to replace damaged or broken ones. Window Hooks and Cables preventing a window from opening too wide are useful if there are small children around or if someone is unable to reach or stretch out through a disability. If you would like more information or be interested in purchasing any of our Products we are happy to either take your call or respond by email.
Crime in Newtown Linford Leicester
Living in a location with surrounding areas that attract a lot of visitors, security has to be a prime concern for homes and businesses in the area. Neighbourhood Watch is an active scheme in Newtown Linford where individuals come together to create a safer environment for all and the power of that should never be underestimated, however we do have a selection of security products available that will allow you to have more control over your own environment. Door Restrictors or Chains are useful for denying access preventing the door from swinging open and keeping you in control of who enters your home. Door Viewers available in different strengths can be set at just the right height for you to easily see who is on the other side of the door. A WiFi Security Camera placed outside the front door can be linked up to a TV inside the house. Residential and Commercial CCTV Units and next generation Alarm Systems both designed to suit a wide range of property types and businesses. We also have a selection of Home Safes also available. If you wish to discuss what security options would be the best fit for your home or business feel free to give us a call anytime. Budget Locksmith Leicester want to assist in keeping the residents of Newtown Linford feel safe and protected but will also be there 24 hours a day, 7 days a week to pick up the pieces and support if you do become the victim of a break-in. We are just a phone call away.
Request A Quote on
Newtown Linford Locksmith Service
Please complete your details below and a member of our team will return your Newtown Linford Locksmith Service enquiry shortly.