Now and again everywhere needs a local Locksmith who is thoroughly experienced in all aspects of the Locksmith trade and part of a well established business. We are a fully insured established company that is proud to offer comprehensive and diverse services that cover all areas in Kirby Muxloe where our professional Locksmiths use branded quality tools to ensure all work is carried out quickly, efficiently and without hassle assuring customer satisfaction and reliability for both Residential and Commercial sectors. With our high standards and provision of quality workmanship along with a courteous and friendly service all Kirby Muxloe Locksmith work is guaranteed so we will fit in well to the community village environment. We supply and fit quality branded products that come with a 12 month warranty, our prices are always competitive and affordable through our Best Value Policy that has no Hidden Charges or Call Out Fees and to make payments easy we accept cash and card in person or over the phone from a third party. You can book a Locksmith with a Call, email or request for a callback and get a same day appointment or book a day and time that is convenient for you and we will make sure you are well looked after by our Locksmiths in Kirby Muxloe.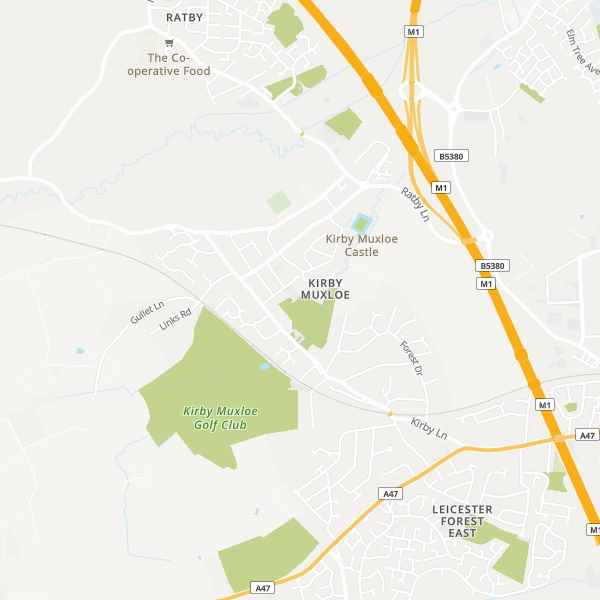 Emergency Locksmith Kirby Muxloe
Making a call for an Emergency Locksmith in Kirby Muxloe could not be easier. Our team of skilled Emergency Locksmiths are ready for your call 24 hours a day 365 days of the year as our Emergency Service never stops. Maybe you have locked yourself out of your house or vehicle, need a lock installed or changed or a business needing immediate work on a High Security Lock or Shutter Windows so you can securely lock up for night. Urgent repairs needed following a burglary to locks and doors or replacing broken locks with keys. Boarding Up for broken windows with 24 hour Glass Replacement also available. Opening of Safes and Vaults. Landlords, take advantage of one of our Service Contracts enabling us to deal with out of hours calls from your tenants on your behalf, with customised methods of payment in place so that you don't have to be called out. All of our services are undertaken using non destructive methods of working and all Health and Safety Regulations adhered to so don't panic if your emergency is big or small, we have the expertise to put things right.
uPVC Door Repairs
Kirby Muxloe
Whatever Door problem you have, we have a solution for uPVC, Composite and Wooden Front and Back doors to your home and business. Patio and French doors, Conservatory doors, Bi Folding doors and all types of Internal doors. Most uPVC and Composite Doors have Multipoint Locks along with Euro Cylinder locks and these Mechanisms have parts that can fail over time. Misaligned or Sagging Doors could cause damage to the Mechanism and Gearbox making locking the door difficult. Faulty Handles tend to get the brunt of wear and tear requiring repair or replacement but also indicate issues in other areas. Faulty hinges can allow a door to become misaligned due to not correctly supporting the weight of the door and the door may need re-hanging. Broken or damaged uPVC Door Panels and Plain, Frosted or Decorative Glass Foor Inserts can be replaced. Sometimes there is a just knock on effect from what seems like an insignificant issue putting everything out of place, but that's where we can help. If you are not sure what the problem is, you can always call us as we are always happy to come out, assess the issue and give some no pressure honest advice on the situation for you and make your Door problems a thing of the past.
uPVC Window Repairs
Kirby Muxloe
Almost all common problems with the parts on a uPVC Window can be repaired or replaced without the need for the purchase of a whole new window unit, even the Double Glazing but if you have been told your window is beyond repair and you need to replace the whole window, give us a call first. Window locks are an important part of home security so don't overlook them. Some think that this is a job that a locksmith wouldn't be interested in but we consider that the safety and security of our customers is a priority and what you might think to be a small job, we would consider to be an important one. Our Locksmiths are always available for a same day appointments for all uPVC Window Repairs including Handles, Window Locks, the Lock Mechanism or the Gearbox, Misaligned Hinges or Faulty Seals that can cause draughts or leaks. uPVC Windows are fitted with Double Glazing, great when it's working effectively but can sometimes cause problems with condensation or misting. You don't have to put up with that but you definitely don't need to buy a new window unit, we can fix that for you by replacing and resealing the glass. For panes of Glass that need replacement we have several types available, Double Glazing, Toughened Glass, Frosted Glass, Decorative Glass, Self Cleaning Glass, Energy Efficient K Glass, Georgian Bar Glass and Glass with Lead Work. For a FREE No Obligation Quote and a same day service on any of our uPVC Window Repair Services, give us a call, send an email or request a call back.
Auto Locksmith Kirby Muxloe
Our fully experienced specialist Auto Locksmiths in Kirby Muxloe work over 24 hours of every day of the year, so if you can see the keys in your car and need access to retrieve them where professional tools are used to ensure the lock will remain working and the paintwork untouched, we are the team to call. Our extensive list of vehicles that we cover for our Unlocking Service includes almost all makes and models of Cars, Vans, Trucks, Lorries and Motorcycles. We perform our lock picking service on Doors, Boots, Side Doors, Cabs and Back Doors. For Motorcycles we can unlock the Ignition, Seat Compartment and Pillion Seat, Top Boxes, Fuel Caps and unlock jammed Security Chain Locks or open the lock where the key has been lost. Payments are accepted in cash or by card in person or from a third party over the phone. Known for a rapid response, save our number in your phone just in case you need an Auto Locksmith in Kirby Muxloe.
Lock Change Kirby Muxloe
It's so easy to leave the house, shut the door and then realize that you have got everything with you except the door keys but don't worry, lots of people do it and our Locksmiths in Kirby Muxloe are always on hand to help. We can re-enter a property using professional tools or remove a key that has snapped in the Lock by using a non destructive method of working leaving the lock intact and the door undamaged. The standard insurance approval rating on a Euro Cylinder Lock is the 3* attack tested TS007 however if you have a lower grade lock in place and want to upgrade it, the cylinder lock is straightforward to upgrade by changing the internal cylinder. An investment Cylinder Lock upgrade we recommend would be the Brisant Ultion SS312 Diamond Approved Cylinder Lock which comes with a 10 year warranty and a £1000 money back guarantee against break in through Lock Snapping. For all security upgrades we fit all types of Residential and Commercial locks sourced from branded suppliers ensuring you get the best quality fit for your doors from trusted and branded suppliers such as Avocet, Asec, G.U, ERA, Fuhr, Lockmaster, Millenco, Winkhaus, Yale and many more to make sure you get the type of lock required. Digital Locks, Garage Door Locks, Padlocks, Mortice Locks, SashLocks, Night Latches, High Security Locks, Cam Locks and Cabinet Locks as it is important to us that you have the most effective security for your home or business so whatever you want to put a lock on, we will have the lock you need. For businesses looking for locking solutions in Kirby Muxloe we have a comprehensive range of Commercial High Security Locks, Master Key Systems, Digital Locks, Shutter Locks, Door Closers and Emergency Exit Hardware. The Lock we fit as standard in residential properties is the Euro Cylinder Anti Snap Lock that also has Anti Pick and Anti Drill features. It comes with 5 keys, the benefit of re-keying for more than one door and a 12 month Warranty. We advise new homeowners to call us and replace existing locks or upgrade the quality of locks on their new property. We always aim to work with you in making your home secure at a cost that fits your budget.
uPVC Door Accessories Kirby Muxloe
Changing the look of your home from the front can be done by adding to or refreshing with some matching accessories or if you are looking to change your front door, we can help with that too. We have a great range of new uPVC Doors for you to take a look at and if upgrading from a uPVC Door to a Composite Door, this an excellent way to increase both your security and energy efficiency. Our brand new Door-Stop selection of Composite Doors in modern, contemporary and traditional designs in stunning colours are available to view online or by requesting a brochure. Happy with the door you've got? Customise with our great options for door accessories with Letterplates and Letterboxes in widths to suit the door, and Door Handles and Door Knockers all available in matching shades and finishes for that co-ordinated look. Numerals for the front of the House that come in a spectrum of colours and lots of designs to suit everyone's style. Our high quality replacement Panels with different width preferences can be fitted to uPVC Doors as well as Pet Flaps that can be installed or removed. We also supply and fit Security Products such as Home Safes for securing valuables, Door Chains, Door and Letterbox Restrictors, Door Closers, Door Hinge and Finger Protectors along with Window Hooks or Cables that restrict how far a window can open, both these items can be useful if you have small children around. Spy Holes with different strengths and placed in the door wherever is comfortable for easy viewing or a WiFi Viewing Camera that links up to a TV and allows remote viewing outside the front door right up to and including CCTV Cameras and Video Surveillance technology with all capabilities to suit a range required to cover all of your property or just specific areas and blind spots, also Alarm Systems in all sizes including those with next generation wireless technology that will suit all property types. We are able to give more information on any of our Accessories or Security Products to help you by recommending what will be most suitable for your property with just honest friendly professional advice enabling you to make the best decision to customize and protect your home.
Crime in Kirby Muxloe Leicester
Any good locksmith will tell you it is a good idea to periodically check your locks for problems, as a straightforward cylinder lock installation is a much more cost effective solution than having to call for an out of hours emergency locksmith to pick the lock. Being aware of the age and condition of your locks prevents the possibility of a burglar testing your locks for you. If you would like a second opinion of your overall security take advantage of our FREE Home Security Check or the FREE Security Audit and Risk Assessment for businesses. Locksmiths in Kirby Muxloe take pride in doing a great job and we are committed to helping to keep the village a safe and secure place to live in so remember, if you need any support or further information on Locks or Security we are always happy to help by ensuring that you are getting the best security for your home or business.