A highly sought after residential Commuter village just to the right of the M1, Ratby is supported by various facilities that promote a thriving community environment. An extra benefit to living in this area is our fully insured local Ratby Locksmith Team, part of a well established business that can be relied on and available for all aspects of the Locksmith trade, covering both Residential and Commercial customers 24 hours a day for all your Lock and security concerns. You can be assured of Great Customer Service, Quality Workmanship which is 100% guaranteed and a Best Value Policy which keeps our prices competitive and affordable for our Emergency Service, uPVC Door and Window Repairs, Lock Repairs, Installations and Changes, Safe and Vault Work plus a Vehicle Opening Service. For Businesses and Landlords we offer a Comprehensive Long Term Service Contract specifically designed to cover your all of business needs and for Landlords, our Out of Hours Calls package for lock issues from means that we can deal with locked out tenants on your behalf. For all customers we offer same day appointments and FREE No Obligation Quotes where the price you are quoted is the price you pay with no Call Out Charges or Hidden Extras added on at the end. Read on for more detail on all our services.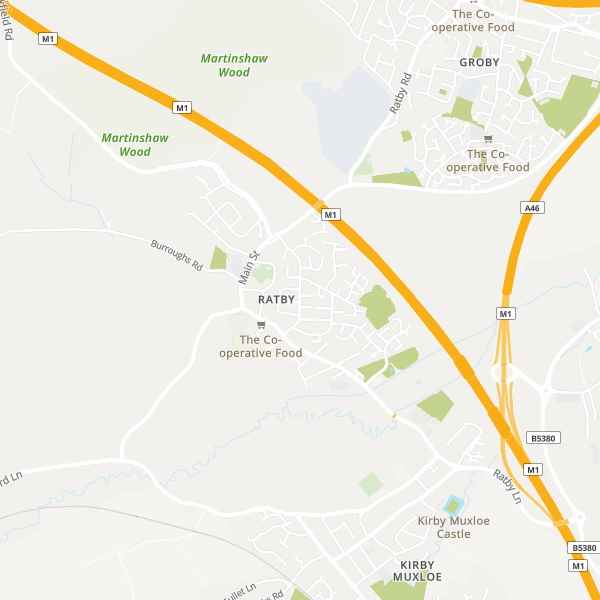 Emergency Locksmith Ratby
Whatever the time of day or night, if you need an Emergency Locksmith in Ratby, call for our reliable, trustworthy and experienced team that aim to be with you within 15 minutes of your call to sort out your problem with the minimum of fuss. Available 24 hours a day, 365 days of the year we can help if you have Locked yourself out of the house where our Emergency Team use specialist tools and skills to open doors without damaging the lock, the door or the paintwork, if you have become victim to a Break In, require damage repair from Forced Entry, if a Key has Snapped in the lock, Faulty Locks or a Lock Change or Replacement is required. For any or all of these problems, we can help. Our Boarding Up Service uses high quality strong and solid Boarding materials and being fitted from the inside we will quickly and efficiently deal with broken glass panes in Windows, Doors or Shopfronts restoring safety, security and warmth to your property plus our Glass Replacement Service can have you re-glazed and back to normal with 24 hours. This service also comes with a FREE No Obligation Quote and easy payment options as we take cash, debit card in person or over the phone from a third party. Whatever the Emergency, you will get a fast response from our experienced team who will be there to help just when you need them.
uPVC Door Repairs
Ratby
The uPVC Door is popular, long lasting and virtually maintenance free so when a problem does arise that stops it functioning properly, it can catch you off guard. The good thing is that most uPVC Door faults are repairable and not only do we repair uPVC Doors but our expert Door Repair Team also carry out repairs on Composite and Wooden Doors. A frequent Door problem is Misalignment where the door isn't hanging correctly or not fitting snugly into the frame. The distance at the top and the bottom of the door should be the same but maybe you have to push and pull the door because it is sticking or having to lift the door with the handle whilst pulling the door towards you to shut it. This can be caused by damaged, old, worn or even the incorrect hinges used for the weight of the door. Depending on their weight, different doors require hinges that are capable of supporting that weight in order to prevent Door-Drop. We will make sure that your doors have the correct hinges in place and make any adjustments necessary in refitting the door so that it is correctly placed into the frame, we can also fix any damage to the frame and re-hang the door if required. There are parts of a door that work so closely together that if one part has a fault it can create a knock on effect. These parts are The Handle, the Mechanism and the Gearbox where just a 1mm expansion or contraction due to weather conditions in uPVC or Wooden Doors can make a difference to the Lock Mechanism and the Gearbox which is attached to the back of the faceplate. The Handle, an important part of the Multipoint Locking System usually found on uPVC and Composite Doors, can be the first indication that there is a problem with these parts. We can replace any damaged or worn uPVC Panels with new and also Glass Door inserts with Plain, Frosted and Decorative Glass. No job is too small for us and we are always ready for any type of Door Repairs, so you will be in safe hands when you give us a call for a FREE No Obligation Quote on any of our services that will quickly and efficiently get the job done.
uPVC Window Repairs
Ratby
Our uPVC Window Repair Team in Ratby carry out a full range of Repairs on uPVC Windows and no job is too small for our reliable and experienced Team. Windows are an important part of overall home security so faults should not be thought of as insignificant, they need to be dealt with to keep your home secure. If you need Glass Replacement or Double Glazing Repairs, have faults with Window Hinges, Handles, Mechanisms or the Gearbox, we can help. With Glass being the main component, if there is condensation or misting between the panes of Double Glazing there is a problem. Condensation on the external sides of Double Glazing is normal and caused by different surface temperatures but when it's between the panes, this could be a breakdown or disintegration of the seals. Faulty Hinges causing a window to become misaligned can leave you with draughts or a window that is difficult to open or shut as well as leaving a gap giving possible easy access to an intruder. We supply and fit all types of uPVC Handles for replacement, fit new Hinges and carry out Lock Mechanism and Gearbox Replacement. We have a Boarding Up Service for broken windows and we can fit new uPVC Windows if for some reason they need to be replaced, perhaps to sell your property. For any uPVC Window problems give us a call for a FREE No Obligation Quote and a same day appointment for us to pop round and sort it out for you.
Auto Locksmith Ratby
Our Vehicle Unlocking Service in Ratby is a 24 hour service over 7 days a week run by highly trained Auto Locksmiths who are able to deliver Vehicle Lock Picking, Boot Opening and Re-Entry services using specialist skills and tools specific to the make and model of your vehicle. These non destructive methods of working ensure that the lock is left intact and functioning as before, the door is undamaged and the paintwork untouched. Covering an extensive range of makes and models on the road today, this service is available for Cars, Vans, Trucks and Lorries where we can gain access for you through locked Doors, Boots, Side Doors, Back Doors and Cabs release security chains and steering wheel locks. We can remove Keys that have snapped in the lock but you will need to have a spare key to continue your journey. Motorcycle services include unlocking the Ignition or Fuel Cap, the Seat Compartment and Pillion Seat, Top Boxes plus Heavy Duty Padlocks and Security Chains. So if you need to gain access to your vehicle in a hurry and need a fast response, don't try and pick the vehicle lock yourself, it really will be cheaper to give us a call and payments are accepted in cash and by debit card in person or over the phone.
Lock Change Ratby
Having an excellent reputation in all aspects of the Locksmith Trade with extensive knowledge and experience of all types of Locks and Locking Solutions, you can be assured of a professional job when we Install, Change and Upgrade all Residential and Commercial Locks. New Homeowners will usually have Lock Changes at the top of the To Do list and for uPVC and Composite Doors we fit the Anti Snap Euro Cylinder Lock as a standard that also has additional protection with Anti Pick and Anti Drill features. This Lock comes with a set of five keys, a 5 year warranty and can be keyed alike if used in two or more doors. If you already have a Cylinder Lock and are looking to upgrade the security level on it, this is a straightforward process on a Cylinder Lock and can be done by changing the internal cylinder. However if it is an investment lock you are after, we would recommend the Ultion-Brisant Secure Lock that comes with a £1000 money back guarantee paid if entry is gained by snapping the lock within a 10 year period from the date of installation. We supply and fit a great number of quality locksand will always have the lock you need for replacing locks, Repairing Locks, Re-Keying Locks and Installing New Locksets for all External and Internal doors including Wooden Doors, Patio Doors, Conservatory Doors, Electric Garage Doors, Garage Doors Defenders, Sheds, Outdoor Storage Boxes, Perimeter Gates and Electricity Meter Boxes. For Business Locking Solutions in Ratby we have a comprehensive range of Commercial High Security Locks suitable for all types of businesses. Mechanical Code Locks, Keyless Locks, Keyless Combination Wheel Cylinder Locks, Master Key Systems, Smart Locks, Door Entry Systems, Registered Key Systems, Master Key Systems, Digital Locks, Shutter Locks, Door Closers and Emergency Exit Hardware. If your business needs a Safe or Vault specialist who has years of experience working in a Commercial environment then give us a call to open, repair or move your Safe or Vault. Whether it's an Emergency or not but you need a Locksmith in Ratby call for our friendly team of Locksmiths who have years of experience and can quickly and efficiently get the right lock in the right place for you.
uPVC Door Accessories Ratby
uPVC Doors have a long lifespan but if yours has been in place for 15 to 20 years, you may be thinking of replacing it. Create a great first impression with one of our specially selected Brand New uPVC Doors having the choice of with or without Decorative Glass Inserts. Or maybe you would prefer a change with a new Door-Stop Composite Door that combines the very best features of uPVC and Wooden Doors, it comes in a much wider range of colours and finishes with modern, contemporary and traditional designs to choose from. Definitely worth having a look at and you can get to view all the Doors we have on offer online or by requesting a brochure. If it's Accessories that you are after we can help with a selection of those too with an extensive choice of Handles, Door Knockers, Letterplates and Letterboxes all available in matching shades and finishes for your Front door. Never miss out, make your house stand out with some stylish and colourful Numerals that will let others find you easily. We install and remove Pet Flaps, we have Door Restrictors, Door Closers and our Hinge and Finger Protectors will put an end to little fingers getting caught in the door. If you are looking to change or customize your door and have questions, feel free to give us a call anytime for some refreshingly honest answers as we help you make your home look it's very best.
Crime in Ratby Leicester
Being aware of the condition on all your Locks at home and at work will enable you to maintain an effective level of security. If you need support with this we are able to assist with reviewing your overall security with a FREE Home Security Check or FREE Security Audit and Risk Assessment for businesses which will ensure a burglar doesn't get to test your locks before you do. You may feel that extra security products to work along with the locks will be of help. A Patlock is an easy to fit and remove visual deterrent effective on Patio Doors, Security Chains enable you to see who is at the door without opening it, Spy Holes available in different strengths and custom fit at a height for comfortable viewing, a WiFi Viewing Camera that links up to a TV inside the house means you don't even have to go to the door to see who is calling. For wider outside coverage we supply and fit Residential and Commercial CCTV Cameras as well as Next Generation Alarm Systems right up to Industrial categories. Never forget that Locksmiths in Ratby are always willing to help and advise on any Locks, Security Queries or Additional Security Products you may have to ensure your home or business is as safe and secure as it can be.
Request A Quote on
Ratby Locksmith Service
Please complete your details below and a member of our team will return your Ratby Locksmith Service enquiry shortly.