If you are looking for a friendly and courteous Locksmith near you that has No Call Out Fees or Unnecessary Charges then we are the Locksmiths in Desford for you. Primarily a residential area with a large industrial site formerly an aerodrome, today the home of Caterpillar Inc. which is the major employer in the area. Budget Locksmith Leicester offers all aspects of the Locksmith Trade delivered by professional and experienced Locksmiths with an emphasis on great customer service. All work is 100% insured and our quality workmanship is guaranteed with our Best Value Policy ensuring our prices remain competitive and affordable for everyone 24 hours a day 7 Days a Week. We cover Emergencies, uPVC Door and Window Repairs, Lock Installations, Repairs or Replacements, Boarding Up Services with Glass Replacement and a Vehicle Opening Service all available on your doorstep. You can contact us by phone, by email or request a call back and an expert Locksmith will return your call. All Health and Safety at work Regulations are observed so rest assured that you will be well looked after by our Locksmiths that can be relied on and take pride in doing a good job. 0116 442 2373.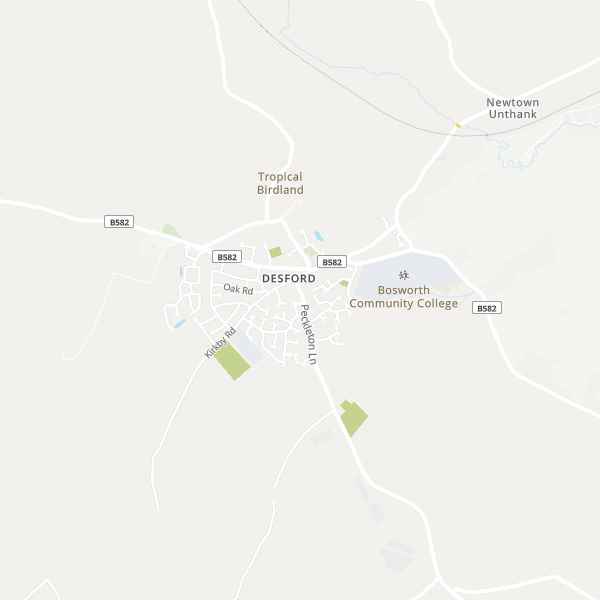 Emergency Locksmith Desford
Our Emergency team are always on standby 24 hours a day 365 days of the year where your call will be answered quickly and a Locksmith immediately despatched out to you, to gain access if you find yourself locked out of the house in Desford after a late night out or unable to lock your home up for the night because the key has snapped in the lock, you have suffered damage from an attempted break-in and require a window to be Boarded Up or need burglary damage repairs to be carried out. Lock Repairs, Replacements and New Locks fitted plus Safe Opening Services are also all available. We accept payment in cash or by card in person or over the phone from a third party and you will not be charged a Call Out Fee or find any Hidden Extras added on at the end. You will always find us here when you need us most with a fast reliable professional service providing a secure environment and restoring peace of mind.
uPVC Door Repairs
Desford
Call for our experienced Door Repair Team to quickly and efficiently fix any of your uPVC, Composite Door or Wooden Door problems. We cover all types of issues including faulty handles and hinges, damaged or broken uPVC panels or the Glass inserts, Boarding Up including uPVC and Composite new door replacement if required and repairing or replacing faulty Locks. Multipoint Locks commonly found in uPVC and Composite Doors provide solid security when coupled with Euro Cylinder Key operated Locks. The Multipoint lock is activated when the key is turned and the handle lifted which locks multiple points around the door into the keep. If your lock is not functioning properly it could indicate a fault with the Locking Mechanism or the Gearbox but may only become obvious when you notice the handle isn't working as well as it should. Door drop or misalignment where the door doesn't fit well in the frame and is sticking when opening or closing may be due to the hinges. Composite Doors are especially heavy at almost twice the thickness of a uPVC Door so issues can occur if the the incorrect hinges have been previously fitted. The hinges we fit are ideal for Composite Doors that take the strain and evenly spread the weight ensuring a great fit into the frame. We cover all types of uPVC Door Repairs even if you have a problem not listed here, give us a call and we are sure to have a solution.
uPVC Window Repairs
Desford
Taking good care of your windows increases your overall home security and no job is too small for our friendly uPVC Window Repair Team in Desford. Condensation or misting in Double Glazing is not only annoying but can potentially cause damage to the seals and Sills from leakage. Let us restore a clear view for you by resealing and refitting the Double Glazing. Faulty hinges can stop the window fitting snugly into the frame resulting in draughts, we can adjust or replace them. A fault with the locking mechanism can reveal itself through the handle so if you notice the handle starting to stick or become loose or floppy give us a call. Handles will need to be replaced if you have lost the keys and we have all types of window handles available. The most common are the straight Inline or Universal Handle and the Cranked or Cockspur versions that have a left or right handed option. Glass Replacement is available for Double Glazed Units and we also stock Toughened Glass, Energy Efficient K Glass, Self Cleaning Glass, Patterned Glass and Georgian Bar Glass. So any problems with your uPVC Window we can fix without the cost of a whole new window unit. Give us a call, send an email or request a callback and with same day appointments available we will have your windows as good as new in no time.
Auto Locksmith Desford
You are not the first person to lock the keys in the car and you won't be the last, that's why we have an experienced team of Auto Locksmiths that work using specialist tools specifically designed for the make and model of your vehicle along with non destructive methods that leave the lock fully functional and the paintwork untouched. With an extensive list of vehicle makes and models we are able to work on we can offer this opening service to Cars, Vans and Lorries opening Doors, Boots, Side Doors, Back Doors, Cabs, and Security Chains however, if the keys have been lost please be aware that we are currently unable to provide replacement keys. Motorcycles are also included as we can unlock the Ignition and Fuel Cap, Seat Compartment and Pillion Seat, Top Box and Heavy Duty Security Chain Padlocks. So don't panic if it happens to you, save our number in your phone and we will be able to reunite you with your keys and you can get on your way.
Lock Change Desford
Whatever you need a lock for, we will have it. We supply, fit and install locks to complete security systems for both the Residential and Commercial sectors all from well known branded suppliers such as Asec, ERA, G.U, Yale, Lockmaster, Winkhaus, Fuhr Millenco and many more. As a standard and ideal for uPVC and Composite for Front and Back Doors we use the Anti Snap Euro Cylinder Lock having the additional bonus features of being Anti Pick and Anti Drill. It comes with 5 keys with an extra benefit that if used in two doors, the keys can be keyed alike reducing the amount of keys needing to be constantly carried around and leaving enough for spares in case you ever lock yourself out! The Euro Cylinder Lock is also easy to upgrade by changing the internal cylinder for a higher specification such as the Brisant Ultion SS312 Diamond Approved Cylinder. More common for Wooden Doors is the 5 Lever Mortice Lock ideally the British Standard BS3621 version which is thoroughly tested against drilling and picking which are common unauthorized entry methods. To check your Mortice Lock, look on the faceplate for the engraved BS Kitemark and number of levers the lock has. If you have a 5 Lever Mortice Lock without a BS Kitemark or maybe you have a 3 Lever Mortice Lock which doesn't carry a British Standard Rating, you should have a British Standard approved Nightlatch fitted for additional security. As well as front and back door security we also supply, fit and upgrade Locks and Patlocks for Patio and French Doors, Cabinet Locks, Garage Door Defenders and Bolts, Sheds and Outdoor Storage Units, Perimeter Gates and Lockups. Commercial Locks include Master Key Systems, Keyless Systems, Digital Locks and Emergency Door Hardware. We also have a Safe and Vault expert on the team for Lock opening services, repairs, moving and disposal. What we don't know about Locks isn't worth knowing anyway so we are always happy to discuss your specific requirements and make sure that your home and possessions are well protected.
uPVC Door Accessories Desford
We want all Front Doors to be working well and looking good so we have on offer a range of accessories that allows you to customize your front door with an extensive range of Handles in Contemporary and Traditional styles, Letterboxes and Letterplates and Door Knockers available in matching colours and finishes. Numerals to easily identify your home in a wide range of styles and colours. Petflaps that can be installed or removed with a uPVC Panel replaced.
Security products are available from small but effective items such as Window Hooks and Cables that prevent a window extending out to its furthest range, a Hinge Protector coupled with a Door Finger Protector means no more little fingers getting trapped in doors, and Letterbox Restrictors, checking to see who is at your door without granting access with products such as Door Restrictors, Door Chains, SpyHoles that are available in different strengths and positioned for comfortable viewing and a WiFi Viewing Camera that links up to a TV in the house right up to Residential and Commercial CCTV Systems that have the capability to cover vast areas to specific sites or a blind spot are available as well as household or industrial Alarm Systems. Call us anytime for more information regarding any accessories or security products you feel could benefit your home security.
Crime in Desford Leicester
How resistant is your home to unauthorized access? Regular checks on your uPVC Doors and Windows will keep you aware of any repairs or replacements required. Check the frames and consider whether to protect the Hinges or put a Restrictor on the letterbox to stop anyone reaching in to lift keys or open the door. Don't forget Patio Doors and French Doors or Glass Sliding Doors all an easier option for an Intruder than the front door. Windows are also a common entry point so always make sure they are locked when not in use and Motion Activated outdoor lighting is a good way of stopping a criminal in their tracks making them move on to an easier option. Lastly, don't forget to lock the Garage where it's likely there will be some high value items on offer. Don't let a Burglar test your locks before you do, call us for friendly advice, a FREE Home Security Audit or Lock Repairs, Replacements and Upgrades and Stay Safe.