Budget Locksmith Leicester cover the whole of this residential area with a friendly, experienced and reliable team of local Locksmiths in Netherhall dedicated to repairing, maintaining or improving your security 24 hours a day, ready to deliver all aspects of the Locksmith trade to homeowners, landlords or businesses including an Emergency Service, uPVC Window and Door Repairs, Lock Installations, Changes and Upgrades. We are a well established fully insured company that works quickly and efficiently in delivering quality workmanship which is 100% guaranteed. Our prices monitored by our Best Value Policy are competitive and affordable but before you decide, you will always get a FREE No Obligation Quote that has no Call Out Charges or Hidden Extras added on. Once booked, same day appointments are available or you can arrange a date and time that suits you. Always keeping in touch we will then give you the name of the Locksmith attending and time of arrival in case you need to change it. You can certainly look forward to being well looked after by our local professional Locksmiths in Netherhall who are committed to giving you the best service and advice so read on for further information.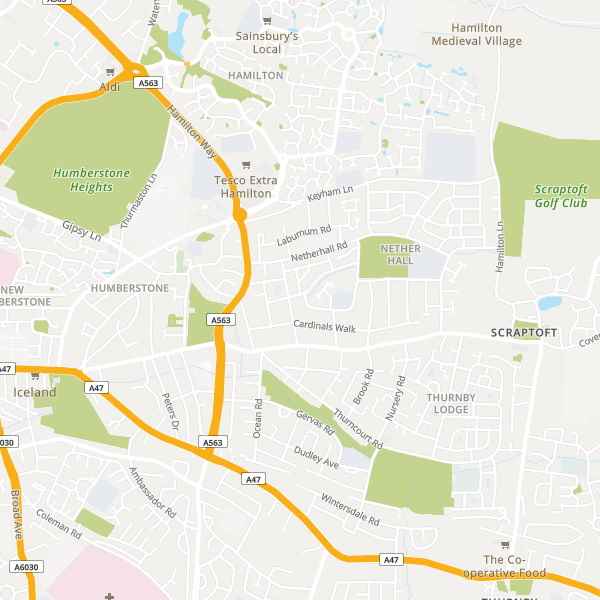 Emergency Locksmith Netherhall
Our Emergency Locksmith team are available day and night 365 days of the year so if you are Locked Out of the House in Netherhall we are the team to call for a fast response in gaining access for you without damage to the Door or the Lock which will function as normal once you have your set of keys back. We carry out a Boarding Up Service for Windows that have been broken by storm damage, vandalism, break-in or by accident. We Board Up Broken Windows using a high quality strong boarding material fitted from the inside leaving a secure and solid unit that will preserve heat and provide protection and followed up with our 24 hour Glass Replacement Service with a range of different glass types available. We are ready to Repair Faulty Locks, Change or Install Locks, Repair Damage from a forced entry, Extract a key snapped in the lock, and provide Lock Replacements. You can rest assured that calls for our Out of Hours Emergency Locksmith Service in Netherhall will receive a fast reliable response from an experienced team who will be there when you need them to restore a secure environment and peace of mind.
uPVC Door Repairs
Netherhall
Do you have a faulty door that requires the skills of our uPVC Door Repair Team in Netherhall? Good news is that we carry out repairs on not just uPVC Doors but also Composite and Wooden Timber Doors. Examples of some common door problems would be Misalignment where the door hasn't been hung correctly, this problem can affect all Door types causing the door to stick or rattle in the frame. Damaged, old and rusted Hinges that are no longer able to support the weight of the door can also be a cause of this problem. Did you know that different door types require different hinge strengths according to their weight? The Composite Door being the heaviest of all the doors, the way it fits into the frame will be affected if the incorrect hinges have been fitted as hinges unable to support the weight of the door will cause the door to drop. We can ensure that all doors have the correct hinges in place and make any adjustments necessary including rehanging the door so that it is correctly placed into the frame and we can repair any damage to the frame too. The Handle is an integral part of the Multipoint Locking System found on uPVC and Composite Doors where lifting the handle when turning the key is part of the locking process. The Mechanism and the Gearbox are parts of a door that work closely together having a knock on effect if just one of them has a fault, even a 1mm expansion or contraction due to extreme weather conditions in uPVC, Wooden Doors and even Composite Doors to a lesser extent can make a difference to the Lock Mechanism and the Gearbox which is situated on the back of the faceplate. Worn or damaged Plain uPVC Panels can be replaced as well as Frosted or Patterned Glass Door inserts. Whatever issue your door may have, no job is too small for our friendly team to rectify. Call us anytime to come out and take a look, advise on a solution and we will have it as good as new in no time.
uPVC Window Repairs
Netherhall
Let us come and repair or replace that draughty, misaligned window that doesn't shut properly. No job is too small for our experienced Window Repair Team who are experts at quickly and efficiently dealing with any issues you have with your uPVC Windows. Misaligned Windows are usually caused by worn or faulty Hinges. We stock a large range of Hinges, Egress Hinges, Standard Hinges, Restrictor Hinges all of which are suitable for both uPVC and Timber Window Frames. Condensation or Misting between the panes of Double Glazing is a problem you will possibly need some help with. Condensation on the exterior of the glass is the caused by different surface temperatures and shows the Double Glazing doing its job however it is usually the breakdown or disintegration of the seals that causes condensation between the two panes. Let us restore a clear view by professionally resealing and replacing the Double Glazing. Jammed locks or locks where the key is just turning round and round and not engaging in the lock can all be indications of a problem with the Lock Mechanism or the Gearbox. Forcing the key to turn in the jammed lock may just make the problem worse so give us a call as our local uPVC Window Repair Locksmith in Netherhall can fix all Locking Mechanism and Gearbox Problems. Problems with a floppy or stuck Handle? We are able to supply and fit an extensive range of Handles including Cockspur Handles, Cranked Handles, Inline Handles, Offset Handles, Casement Handles, and Tilt and Turn Handles. uPVC Windows have a healthy life span however the parts may not have the same stamina and with repeated use, issues are bound to occur. Never think a uPVC Window fault is too insignificant to bother anyone with as they are an integral part of overall home security so don't put it off, we can have a friendly reliable member of our Window Repair Team over to you to get it sorted at any time.
Auto Locksmith Netherhall
Do you know who to call if you have locked your keys in the car in Netherhall? Our Vehicle Unlocking Service is available 24 hours a day, 365 days of the year for an extensive range of makes and models of Cars, Vans, Trucks, Lorries and Motorcycles. Our Auto Specialists use professional auto lock picking tools specific to the make and model of your vehicle and their skills ensure a non destructive method of working that leaves the lock functioning as before, the door undamaged and the paintwork untouched. Our services for Motorcycles include unlocking the Ignition and Fuel Cap, Seat Compartment and Pillion Seat, Top Boxes plus Heavy Duty Padlocks and Security Chains. If you are stuck without cash we accept Debit Card payments in Person or over the phone from a third party. So don't panic, save our number in your phone and be assured of a fast response from our Auto Locksmith In Netherhall.
Lock Change Netherhall
With our extensive knowledge and experience in all types of Locks and Locking Solutions you can rely on our Locksmiths in Netherhall for Installing, Changing and Upgrading Residential and Commercial Locks. A common reason for a lock change is moving into a new home where we fit the Anti Snap Euro Cylinder Lock as a standard. Anti Pick, Anti Drill, comes with a 5 year warranty and a set of five keys that can be keyed alike if you have the same lock fitted into two or more doors. The attack tested TS007 3* Euro Cylinder Lock provides the standard insurance approval rating but Cylinder Locks are straightforward to upgrade by changing the internal cylinder so if you currently have a lower grade lock and want to upgrade it, give us a call. The Brisant Ultion SS312 Diamond Approved Cylinder Lock is an investment Lock in upgrading your home or business security. It is the ultimate upgrade that comes with a 10 year guarantee against break in through Lock Snapping. Wooden doors take a different type of Lock commonly a Mortice DeadLock or a Sashlock. Both locks offer varying levels of protection from a 2 Lever to a 5 Lever however the more levers the more security it provides and to be tested to BS3621 British Standard a minimum of 5 levers must be present. A BS3621 Lock should be fitted to ground floor External doors or a British Standard BS3621 Nightlatch or Yale Lock should also be fitted to support a Mortice Lock without the BS Kitemark. As well as for exterior front and back doors we Upgrade, Change, Supply and Fit new Locks for Internal doors, Patio Doors, Conservatory Doors and Window Locks, Up and Over along with Electric Garage Doors, Sheds, Outdoor Storage Boxes, Perimeter Gates and Electricity Meter Boxes. Locks are what we do every day and you can rest assured of a professional job so call us anytime for a FREE No Obligation Quote and a same day appointment.
uPVC Door Accessories Netherhall
Tired of your old front door and want to create a new and improved first impression? Browse through our brochure and choose your style from our super selection of brand new uPVC Doors. Maybe you want to upgrade your uPVC Door for Composite Door that has superior strength, energy efficiency and security. We are able to offer you a stunning range of Door-Stop Composite Doors in Modern, Traditional and Contemporary designs in colours that will be the envy of the street. Both Door types can be viewed online or by calling to request a brochure where we will be happy to answer any questions you may have honestly and with no sales pitches. If you just want to refresh or install Front Door Accessories we can help there too with a comprehensive choice of Handles, Door Knockers, Letterplates and Letterboxes all available in matching shades and finishes. Help the postman to easily identify your house with our Numerals that come in a striking range of colours with styles that will appeal to everyone. It is possible to change the Glass Inserts in a Door from Plain Glass to Frosted Glass or we have a selection of decorative panels of Glass that might be more what you are looking for. We have Pet Flaps that can be installed or removed with the uPVC Panel replaced. Door Restrictors, Door Closers and our Hinge and Finger Protectors will put an end to fingers getting caught in the door. Useful Window Accessories if there are children around come in the form of Hooks that prevent the window from opening to full capacity and another window restrictor is the Cable that only allows partial opening which can be useful if you have a disability and are unable to reach out. The Child Lock restrictor prevents the window opening at all. We are always available to discuss suitable accessory options for your home so give us a call for some friendly no pressure advice.
Crime in Netherhall Leicester
It would be great if there was never any criminal activity in the area where we live however it is an unfortunate reality that it is a part of our daily lives. Do you regularly check the condition and effectiveness of your locks? It is a good idea to keep on top of your home security as an experienced burglar could find any weaknesses before you do. We do have additional Security Products for sale that you may want to consider such as Home Safes, SpyHoles available in different strengths and custom fit at a comfortable height for easy viewing or a WiFi Viewing Camera that links up to a TV inside the house both enabling you to see who is at the door without opening it. For outside coverage of a wide area or a specific blind spot we supply and fit Residential CCTV Cameras as well as next generation Alarm Systems. Remember that Locksmiths in Netherhall take pride in doing a good job and are always on hand to help and advise on any Lock and security queries to help you ensure your home is as safe and secure as it can be.
Request A Quote on
Netherhall Locksmith Service
Please complete your details below and a member of our team will return your Netherhall Locksmith Service enquiry shortly.