Are you looking for a reliable team of 24 hour Professional Locksmiths in Thurnby Lodge experienced in delivering quality workmanship at affordable rates in all aspects of the Locksmith trade? Look no further than the well established fully insured Budget Locksmith Leicester that adheres to all current Health and Safety Regulations and has an excellent reputation for providing great customer service along with a 100% guarantee on our high standards of work. Our Best Value Policy means our prices always remain competitive so for whatever reason you need a Locksmith, you can be assured of good value and a Locksmith you can rely on for an Emergency Service, uPVC Door and Window Repairs, Lock Repairs, Lock Changes and Installations, a Vehicle Unlocking Service plus specialist Locksmiths with experience in different sectors, Residential, Commercial, Safes+Vaults. You will always get a FREE No Obligation Quote where the price quoted is the price you pay as we don't charge for a Call Out or add on any Hidden Extras. We offer easy payment methods, accepting cash, or if more convenient by debit card in person or over the phone from friends or family if needed. We are a friendly team dedicated to giving you the best service and advice for repairing, restoring, maintaining or improving your security 24 hours a day 7 days a week. Read on for more information on all of our services.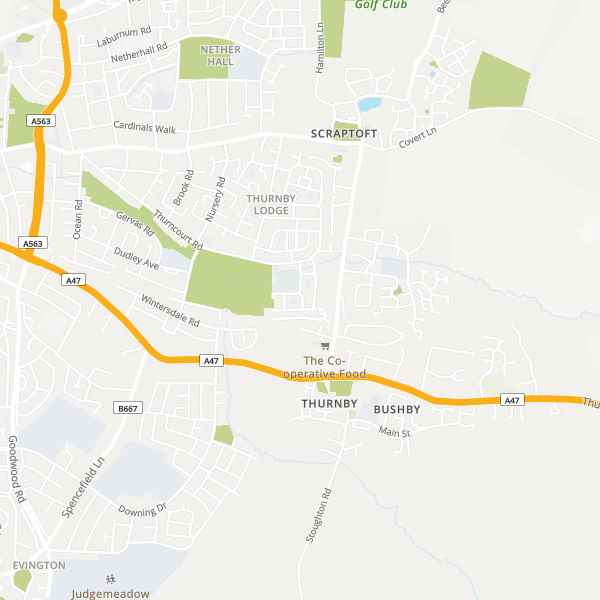 Emergency Locksmith Thurnby Lodge
Have you Locked yourself out of the house, been broken into or Vandals have broken your Shopfront Window? Our 24/7 Emergency Locksmith service is available for all Residential and Commercial situations requiring a trustworthy and professional Locksmith so call us right away for a super quick response time. With their specialist skills and tools we will gain access to any Door using non destructive methods that will leave your lock intact and functioning with no damage to the door or the paintwork on uPVC, Composite Doors and Wooden Doors. Our Window Boarding Service comes with 24hr Glass Replacement. We use strong high quality Boarding material which will be fitted from the inside giving a seamless fit into the frame maintaining security and warmth. We carry out Lock Repairs or Replacement, Safe Opening and Repairs, Burglary Damage Repairs, Security Lock Installation, Re-Securing Homes, Businesses, Buildings or Premises all at a moments notice. We can be easily contacted by phone where your call will be answered promptly and you can rest assured that we will have an experienced Emergency Locksmith in Thurnby Lodge with the relevant specialist skills on their way to you immediately. So stay calm and let us restore your security and peace of mind.
uPVC Door Repairs
Thurnby Lodge
Trained to work on all types of doors including high security commercial doors as well as uPVC, Composite and Wooden Doors our uPVC Door Repair Team are experienced in dealing with any faults that may occur in your door. Door Frame Repairs, Repair or replacement of Faulty Door Handles, Lock Mechanisms and Gearbox faults causing problems with locking the door properly are all issues that will be expertly dealt with. Hinges play an important part in keeping a door aligned within the frame however if faulty, worn or the incorrect hinges for the weight of the door have been fitted and allowed the door to drop, the door will become misaligned but we will adjust, replace or re-hang the door if necessary. Restore broken or damaged uPVC Panels or Glass Inserts and replace with new. We fit all parts required by Front and Back Doors, Internal Doors, Patio, French, Conservatory, Sliding Doors even the Garage Door with all parts used coming from our trusted brand named suppliers that have a 12 month guarantee. All Door faults are better dealt with sooner than later to avoid further damage, complications or that can become a compromise to your security. Our Team can get them resolved quickly and efficiently in a single visit with a same day appointment but if that's not convenient, just book a date and time with us that is good for you.
uPVC Window Repairs
Thurnby Lodge
Our comprehensive range of uPVC Windows repairs carried out by our friendly, experienced and efficient Window Repair Team will leave you wondering why you didn't call us sooner. No job is too small for us from repairing or replacing Hinges so that your window can open and close easily to re-glazing and re-sealing Double Glazing due to Condensation, Misting or Fogging between the panes. We have stock of all types of uPVC Window Handles, Espagnolette Cranked and Inline, Cockspur, and Tilt and Turn Handles so if your Window Handles can become flimsy or stuck or if the Key has snapped in the lock and the Handle needs to be replaced, give us a call. The Window Lock Mechanism and the Gearbox are the parts most likely to weaken with age but we can be repair or replace them too. uPVC Window parts are available individually so that if you do get a fault, it can be resolved independently leaving the main window intact. We can deal with any of your uPVC Window issues so call us for a FREE No Obligation Quote and a same day appointment to return the condition of your Window to as good as new.
Auto Locksmith Thurnby Lodge
Our professional team of Auto Locksmiths use their specialist skills and tools specific to the make and model of your Vehicle to work their lock picking magic opening Doors, Boots, Side Doors, Back Doors, Cabs, Steering Wheel Locks, Locks on Chains or High Security Locks leaving the lock functioning as before with no damage to the vehicle or the paintwork. A rapid response to your call is available 24 hours a day, 365 days of the year where we aim to be with you in 15 minutes. The vast majority of makes and models of Cars, Vans, Trucks, Lorries or Motorbikes are covered in this service. We do remove keys that have broken in the lock but you will need to have a spare key to continue your journey. Unlocking services for Motorcycles include Seat Compartment and Pillion Seat, Ignition Lock, Fuel Cap, Top Box, plus Security Chain and Padlock removal. Save our number in your phone and remove the the stress of wondering who to call. Help is just a phone call away.
Lock Change Thurnby Lodge
Our Locksmiths in Thurnby Lodge make it a straightforward hassle free experience whether you are wanting to replace your locks, change the locks, install new locksets or maybe upgrade to a Brisant Ultion Secure Lock. We supply and install locks from a range of reputable branded suppliers Avocet, Mila, Yale, Union, Lockmaster, ERA, Fuhr, G.U and Winkhaus to name a few and the lock we use as a standard is the Euro Anti Snap Cylinder Lock which also has the added protection of being Anti Drill and Anti Pick. It comes with a 12 month warranty and a set of 5 keys that can be keyed alike if used in multiple doors. If you are moving to Thurnby Lodge, it's important to change the locks on your new home and these locks will give you the peace of mind that you are fully protected. The Multipoint Locking System is commonly found on uPVC and Composite Doors and it works in conjunction with the euro cylinder lock using its multiple locking points which are activated when the Handle is lifted and the key is turned giving the door strength to resist force. Euro Cylinder Locks are not complex to upgrade which is achieved by changing the inner cylinder but for the ultimate in door security we recommend the Brisant Ultion Secure Lock guaranteed for 10 years with £1000 cashback against breaking into your property through lock snapping. Definitely an investment to consider for complete protection and peace of mind. We fit locks to all External and Internal doors, Conservatories, Patio Doors, French Doors, Sheds, Outside Storage Units, Gates, Garages, Electric Meter Boxes, in fact wherever you require a lock, we will source and fit the right lock for the job. Commercial Locks available include Master Key Systems, Registered Key Systems, Keyless Systems, Door Entry Systems, Emergency Exit Hardware, Roller Shutter Locks, Smart Locks and Digital Locks. We are always available if you want to talk through your current lock situation or if you are planning future upgrades. Let the local Locksmith in Thurnby Lodge help you make the best choice that fits your budget.
uPVC Door Accessories Thurnby Lodge
uPVC Doors are a popular addition to many households. Secure and energy efficient along with their maintenance free straight lines, good looks and an attractive price point it is no wonder people come back for more, but we are often asked if uPVC Doors can be changed for a Composite Doors and we always respond with if you are looking to replace or upgrade your uPVC Door, then a Composite Door is an excellent choice. With all the same benefits of a uPVC Door, the Composite Door maximizes those benefits by being thicker, heavier, more secure and with increased energy efficiency. We sell a specially selected range of both door types. uPVC Doors are available with all Plain Panels or those with a Decorative Glass Inserts and our Composite Doors are from the Door-Stop range with options in Modern, Contemporary or Traditional Designs and a range of stunning colours. All doors can be viewed online or by calling us to request a brochure. If your door is already looking good then it maybe time to accessorise either to refresh or to get matching Door furniture in place. Choose from a stylish range of Door Handles, Door Knockers as well as Letterboxes and Letterplates in various widths and a variety of matching colours and finishes. A super selection of Numerals for the front of the house available in a spectrum of colours and a choice of styles to suit everyone. If you have a new pet we can supply and fit Pet Flaps or we can remove and replace the uPVC Panel if they are no longer required. We also have Hinge and Finger Protectors for doors. For further information on the Doors or Accessories simply call, send an email or request a call back and we will be happy to discuss all your options with you.
Crime in Thurby Lodge Leicester
As a community Neighbourhood Watch Schemes are an excellent crime deterrent however individuals need to be responsible for keeping their own property as secure as possible. Regularly check the locks on all your doors and windows and remember those at the back of the house are just as important as at the front. As responsible Locksmiths we want everyone to feel safe in their own homes, so if all your locks are in good working condition then that is a great place to start considering other security options that we may be able to help you with. Letterbox Restrictors, Door Closers, Door Chains, Spy Holes that come in different sizes and are installed at a comfortable viewing height. See who is at the front door with a WiFi Viewing Camera that links up to a TV inside the house. For outside areas we have Garage Door Defenders, Garage Door Bolts or we can install a High Security Padlock for the Motorbike. We also repair Up and Over Garage Doors and install Electric Roller Shutter Doors. and Padlocks, Locks and Security Bars are available for Sheds and Outside Storage Boxes. CCTV units to cover wide areas or just blind spots and Next Generation Alarm Systems to suit all types of properties. Talk to us if you have any security concerns or would like further information on any security products. Remember your local Thurnby Lodge Locksmith is only a call away.
Request A Quote on
Thurnby Lodge Locksmith Service
Please complete your details below and a member of our team will return your Thurnby Lodge Locksmith Service enquiry shortly.