Budget Locksmith Leicester is a well established fully insured Locksmith company with experienced and reliable Locksmiths covering the Eyres Monsell area ready and waiting to take your call 24hrs of every day 7 days a week, especially for those times when you have need of a local Locksmith who is thoroughly experienced in all aspects of the Locksmith trade. Once a rural area, Eyres Monsell is now a residential area with an open plan development incorporating green spaces created through an urgent need for more housing in Leicester during the late 1940's and became the second largest estate built after WW11. Due to the age of the houses today, it is good to know that Eyres Monsell Locksmith known for providing a courteous and friendly service, high standards of quality workmanship where all work carried out is 100% guaranteed, we are the local Locksmiths you can rely on to cover all of your Locksmith requirements at an affordable price maintained by our Best Value Policy. We don't charge for Call Outs and we don't add Hidden Extras onto the bill as when you call for a FREE No Obligation Quote, that will be the price you pay and if you want a same day appointment, we can do that too. To make payments easier for you on the day, we accept Cash or Debit Card in person or over the phone from family or friends. You can contact us anytime by phone, email or request a call back for a same day appointment or to book in a visit at a time that suits you but carry on reading to see the many ways that we can help.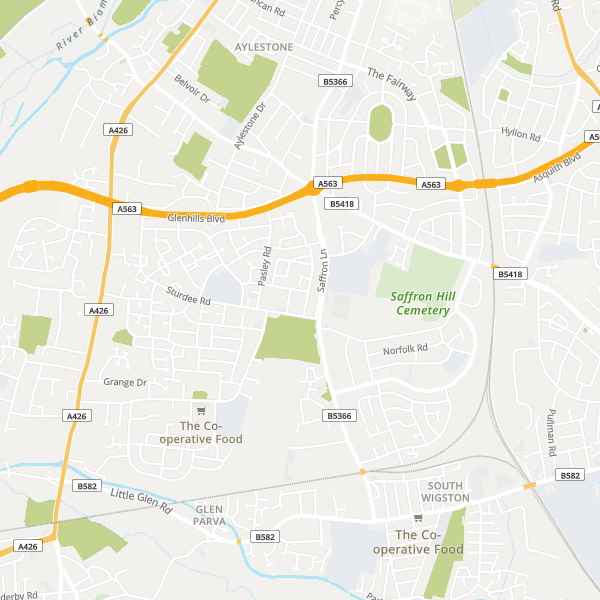 Emergency Locksmith Eyres Monsell
The work of an Emergency Locksmith never stops and we are no exception available 24 hours a day, 365 days of the year whatever the weather. Locked yourself out of the house in Eyres Monsell? Don't panic, we aim to be with you within 15 minutes and will be able to gain re-entry with no damage to the lock, the door or the paintwork. We offer a comprehensive range of services required out of hours by the Residential sector such as re-securing properties damaged through Criminal or Anti-Social Behaviour, Installing New Locksets, Changing Locks and Lock Repairs for Doors and Windows, a Boarding Up Service with 24 hour Glass Replacement for broken windows or shopfronts and Opening Safes and Vaults. For Landlords we have customised Service Contracts available enabling us to deal with tenants on your behalf so that you don't have to be called out in the middle of the night. Whatever your Emergency don't hesitate to call on us, Eyres Monsell Emergency Locksmiths are the Team you can trust to be there and give support right when you need it.
uPVC Door Repairs
Eyres Monsell
It doesn't matter how small you think the problem is, our experienced uPVC Door Repair Team can deal with any issues you are having on uPVC, Composite or Wooden Doors, Internal Doors, Sliding Doors, Conservatory, French or Patio Doors. The first sign of a faulty lock can often be seen in the Handle so if your door is not locking correctly or you are having difficulty turning the key in the lock on the front or back of your uPVC Door, the Locking Mechanism or the Gearbox may be damaged but also uPVC and Composite Doors commonly have Multipoint Locks and all these mechanisms have multiple parts that may have become weakened or worn. Hinges may appear as a minor issue if there is a problem, but they play a vital role in supporting a door. A well aligned door will open and close easily with no gaps or draughts but if the door starts to stick a bit when being opened or shut it can indicate that the hinges are allowing the door to drop. Composite Doors are the heaviest of the door types and if not fitted correctly or have hinges fitted that can't take the weight, door drop is likely to occur. Call us if you have damaged uPVC Door Panels, we can replace a panel or two and that includes glass replacement too. These are all types of common problems that our skilled team in Eyres Monsell are called out to repair as what can seem like an insignificant issue at the outset, over time all of these issues can cause a knock on effect which if ignored, is never cost effective. Make your Door problems a thing of the past and call us for a polite and prompt sameday service.
Window Boarding
Eyres Monsell
Whether by accident, criminal damage or a break-in, Window Boarding is the safest way to keep your house protected when there is a broken window. Our Window Boarding Team are available night and day 7 days a week fully equipped to Board Up Windows, Glass Panes in Doors or even Glass Shopfronts. We fit High Quality Boarding materials and using the most secure method of installing the boarding from the inside, we maintain a totally sealed unit keeping you warm and protected until the Glass can be replaced. Once the Boarding is complete and with your safety in mind, we also clean up and remove any remaining broken glass, then you will be pleased to learn about our 24 hour Glass Replacement Service. We can do it all and it's all part of the service.
uPVC Window Repairs
Eyres Monsell
If you have a problem with your window and have been told that you need to replace it, give us a call first as uPVC Windows have a good lifespan of around 20 years or more and whilst some parts of the window may not survive that long, more often than not they can be repaired or replaced and Budget Locksmith Leicester are able to supply and fit an extensive range of uPVC Window Parts. Condensation, misting or fogging in Double Glazing can be eliminated by professionally replacing and resealing the glass. We carry a large range of Handles including Espagnolette Handles, Cockspur Handles, Offset Handles, Casement Handles and Tilt and Turn Handles. The Espag Handle which has a spindle that extends out of the back is commonly found on uPVC Windows and works in conjunction with the Multipoint Locking System through the handle. There are various types of Multipoint Locks as there are Handles but don't worry if you can't identify it, that's what we are here for and we will always replace the correct part, or update with a newer version if your Window part is no longer manufactured. Hinges can weaken over time or become damaged through force. With a large range of Hinges to choose from, we will always have a Hinge suitable for either uPVC or Timber Window Frames. The Window Lock, the Rod Mechanism and the Gearbox can all develop faults, Keys to the Window often get mislaid and Windows that have become stuck and don't open result in stuffy rooms, even possibly impacting your safety as a potential escape route. Don't delay getting your faulty Windows fixed, we can have a friendly and knowledgeable Locksmith out to you at any time that's convenient to you where all parts fitted come with a 12 month warranty and the workmanship is 100% guaranteed.
Auto Locksmith Eyres Monsell
Looking for an Auto Locksmith near me that has the skills and professional tools specific to the make and model of your vehicle, is fully experienced in using non destructive methods whilst gaining entry to a vehicle leaving the lock intact and the paintwork untouched? Our team of specialist Auto Locksmiths in Eyres Monsell cover an extensive list of makes and models of vehicles on the road today and that means there is always help available whether you have a Car, Van, Truck or a Lorry. Opening options for Motorcycles include key removal, unlocking the Ignition, the Fuel Cap, the Seat Compartment, the Pillion Seat, the Top Box and Heavy Duty Security Chains. Pop our number into your phone contacts as you never know when you may need a FREE No Obligation Quote without a Call Out Charge where in most cases we can be with you in as little as 15 minutes to gain access, reunite you with your keys and get you back on the road.
Lock Change Eyres Monsell
A loose lock on your door is a priority problem for both safety and security when you think that over half of home break-ins are made by forcible entry, it is vital that all the parts of a Lock work in unison for the Lock to function correctly and do its job. Don't leave yourself and your family vulnerable, Budget Locksmith Leicester has a team of 24 hour Locksmiths in the Eyres Monsell Area ready to answer your call to repair or replace any faulty locks. As a standard, our replacement locks are the Euro Cylinder Anti Snap Locks that also have Anti Pick and Anti Drill features. With five keys and a Five Year Warranty there is the additional benefit of being able to key two or more Locks alike. 5 Lever Mortice Deadlocks are usually found on Wooden or Timber doors. If the Mortice Lock fitted doesn't have a BS3621 kitemark, the level of security must be increased by adding a Nightlatch which is British Standard Approved. When it comes to complete Home Security, don't forget about the Patio Doors, the Conservatory, the Garage, the Shed and any outside Storage Boxes. If you are looking to upgrade your lock we would recommend the Brisant Ultion Secure Lock exceeding Insurance requirements with a Ts007 3 star Diamond Rating. Brisant are so confident in this unbeatable lock that it comes with a 10 year money back guarantee of £1000 if you are broken into through Lock Snapping. Whatever the type of Lock you are looking for, sourced from our branded suppliers we will always ensure you get the best quality Lock for your front door and all areas around your home. For more information on Locks or Upgrades give us a call, send an email or request a callback and get the best protection for your home on the market today.
uPVC Door Accessories Eyres Monsell
Have you ever felt like getting creative and personalizing the front of your house? We have a stylish range of accessories that might tempt you to do just that. Letterplates and Letterboxes in a selection of different widths, Door Knockers and an exciting collection of Door Handles in more classic and contemporary styles than you can imagine, all available in matching shades and finishes. Or how about choosing some Numerals to identify your house from a range of different colours and designs that will appeal to everyone. Have you recently moved in and need a Pet Flap? We can fit that for you or remove one no longer required and replace the uPVC Panel. It is also possible to change a Plain Glass panel in your uPVC Door to Frosted Glass or maybe you would prefer a more Decorative Panel, we have a large range of Glass options for you to choose from. Maybe you want to replace your uPVC Door or upgrade your uPVC Door to a Composite Door increasing not only your security but energy efficiency. All our New Doors can be viewed online or by requesting a brochure. Door Hinge and Finger Protectors are a great idea for everyone but especially if you have small children on the move. Our Security Products include Door Chains, Restrictors and Closers. A Wifi Viewing Camera that links up to the TV allowing you to see who is calling without going to the door or maybe the less high tech option of a Spy Hole, available in different strengths and placed in the door at a comfortable height for easy viewing. Window Hooks or Cables that restrict how far a window can open are perfect for upstairs windows, nurseries or the playroom. CCTV Cameras and Video Surveillance technology to target blind spots or with the capabilities to cover specific areas across the range of all your property and Alarm Systems including wireless technology that will suit all property types. Call us anytime regarding any of our Accessories or Security Products if you need some No Pressure friendly, professional, honest advice to help you to make the best choice for your property.
Crime in Eyres Monsell Leicester
A residential area always has challenges in staying safe and keeping crime at bay. As much as we all would like there to be no anti social behaviour or criminal activity in the area where we live, it is an unfortunate reality that it is a part of our daily lives. Make regular checks on all your Locks to make sure they are all in a good working condition, your home security will always be more effective if problems are dealt with sooner rather than later. Budget Locksmiths Leicester are here to serve the Eyres Monsell community and always on hand to help with advice on any of your security concerns. Available 24 hours a day 365 days of the year with our Emergency Service, our popular same day appointments or future bookings that can be made at a time to suit you, all of our confirmed bookings receive a time of arrival and the name of the Locksmith attending. Eyres Monsell Locksmith is here to keep everybody safe and feel protected.