The third largest village in its district and located around 9 miles outside of Leicester city centre Broughton Astley is a growing residential area that caters well for its residents with St Mary's Church, a nursery, primary schools and community college, good village retail facilities as well as offering a good selection of other commercial businesses in the area. There is also a leisure centre, pubs and a park for leisure time and now available 24 hours a day we are offering a professional Residential and Commercial Locksmith Service in Broughton Astley with our excellent reputation for friendly customer service and high work standards from trained Locksmiths that take pride in doing a good job. Our Best Value Policy keeps our prices competitive and affordable for all aspects of the Locksmith trade as you would expect from an established company that is fully insured with 100% Guaranteed Workmanship, we are the local Locksmith you can rely on. We offer FREE no Obligation Quotes with No Call Out Charges or Hidden Fees added on at the end. We accept payment in cash, by card in person or over the phone from a third party. With same day appointments always available, keep our number handy for a fast and reliable response from a Locksmith Company you can trust. 0116 442 2373.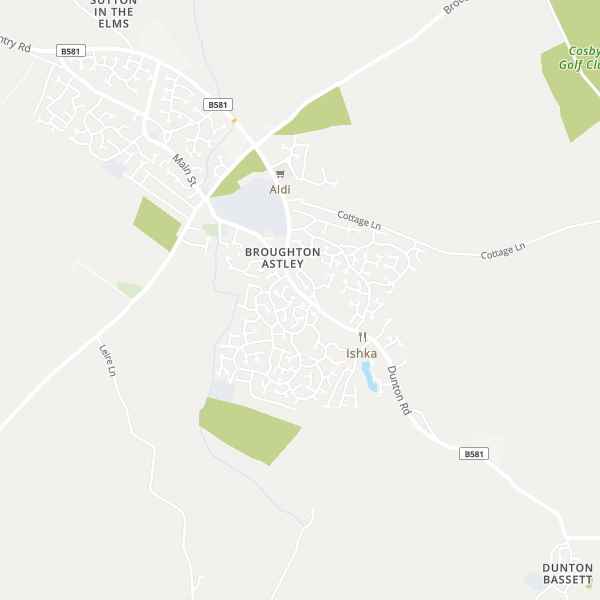 Emergency Locksmith Broughton Astley
Your security is our priority so our Emergency Service never sleeps. On Alert 24 hours a day 7 days a week our experienced team are ready to respond to your call for help if you have suffered a break-in or an attempted break-in, for gaining entry if you have locked yourself out of the house, keys that have broken in the lock, repairing or replacing faulty locks, installing new lock systems, Safe Opening, repairing faulty uPVC Windows and Doors plus Boarding Up broken windows or Shopfronts along with a 24 hour Glass Replacement Service. Adhering to all current Health and Safety Regulations and using professional tools, our Locksmiths work using non destructive methods of entry that will cause no damage to the lock, the frame or the paintwork. Whatever your emergency we will not leave you waiting for long, call us and you will be well looked after by Local Locksmiths who will quickly and efficiently restore your security and peace of mind.
uPVC Door Repairs
Broughton Astley
Our trained Locksmiths in Broughton Astley are available to carry out repairs not just for uPVC Doors but also Composite Doors, Timber Doors, Patio Doors, French Doors, Conservatory Doors, all Internal Doors and Commercial High Security Doors. Issues with floppy or sticking Handles can be repaired or replaced or could even be an indication of a fault with another connected part. Hinges that are allowing the door to drop or become misaligned can be re-set, replaced or we can re hang the door to ensure a perfect fit within the frame. Faulty Locks, the Locking Mechanism or the Gearbox within the locking mechanism can all be fixed to restore a fully functioning door. Other Lock issues could be that you have lost your keys and cannot get into your house or the key has snapped in the lock. You can trust us to always look to repair a door averting the need and cost of having to replace the door completely however if a new door is what you are looking for, we have a super range of uPVC Doors and a stunning range of Composite doors in Traditional, Contemporary and Modern styles and colours that can all be viewed online or by requesting a brochure with no Pressure or Hard Sales from us. Whether the reason for the defect on your door is the previous use of poor quality parts or just wear and tear, all our parts come with a 12 month guarantee and all Door issues can be efficiently dealt with by one of our friendly Locksmiths. Give us a call for a same day appointment, by email if you want to book a convenient date and time for you or request a call back and our expert Locksmith will return your call.
uPVC Window Repairs
Broughton Astley
Don't dismiss Window Repairs as something to go on the 'To Do' list. Windows form an important part of your overall home security and are just as important as doors. With similar parts to Doors the same sorts of issues can occur in Windows with the Handles, Hinges and Locks. There is the Espag handle identified by the spindle that extends out from the back of the handle and comes in an Inline or Universal version that is straight and moves left or right or the Cranked version that is available with a Right or Left handed option. The Cockspur Handle also has a Left or Right handed variant but has a spur that sits onto a wedge rather than a spindle. Multipoint Locks are compatible with Espag Handles that action a sequence of locks into position around the edge of the window. The Multipoint Locks can include Shootbolts, Claws, Roller Cams, Deadbolts or a combination of these. The Window Lock Mechanism and the Window Gearbox can also cause issues in closing and locking the window. Condensation and Misting of Double Glazed uPVC Windows is a common problem which we are able to fix by re-sealing and refitting the glass and hinges that are not allowing the window to shut properly. Our hardworking uPVC Window Repair Team are always available to come out to fix any of your uPVC Window problems so don't leave your property vulnerable, give us a call for an immediate response and we will soon have your window working as good as new.
Auto Locksmith Broughton Astley
Locked the Keys in the Car in Broughton Astley? You are in luck as we have a professional Auto Locksmith team local to the area that are experts at opening Car Doors and Boots, Van Doors, Side Doors and Back Doors and Lorry Cabs, Back Doors and Security Chains. Using professional tools specific for the make and model of your vehicle along with work methods that don't cause damage to either the lock, door or paintwork you can rest assured that once you have regained access and have your keys, everything will look and work as before. If your vehicle is locked and you have lost the keys, please be aware that we currently do not operate a key replacement service. We have an extensive range of makes and models that can use our Vehicle Door Opening Service but if you have a Classic Car and would like to check first, a quick call to us will give you an immediate answer. Motorcycles can also benefit from this service as we can open Fuel Caps, Seat Compartments, Pillion Seats and Top Boxes plus unlock and remove Heavy Duty Security Chain Padlocks. We are a good number to store in your phone for a 24 hour vehicle opening service that will get you back on the road in no time.
Lock Change Broughton Astley
Locks are important in many areas of our residential and commercial spaces not just for external doors to our properties or buildings but also Garages, Sheds and Outbuildings, Lockups, Outdoor Storage Units, Perimeter Gates, Garden Gates and even Electricity Meters can benefit from a good Lock. We have Locks available that will fulfill all different types of requirements from a wide range of trusted and branded suppliers that include Avocet, ASEC, Brisant Secure, ERA, G.U, Fab & Fix, Fuhr, Winkhaus and Yale to name a few. As Multipoint Locks are commonly found in most uPVC and Composite Doors the Lock we use as a standard for external Front and Back Doors is the Anti-Snap Euro Cylinder Door Lock that also has Anti-Pick and Anti-Drill features plus it comes with 5 keys with the added benefit of being able to have the keys keyed alike so that one set of keys will work in both the front and back doors thereby reducing the amount of keys that need to be carried and leaving you with spares to put in a safe place or with a nominated person in case you need them. The most secure Lock for front and back Timber Doors is the British Standard Approved 5 Lever Mortice Lock BS3621. For 5 Lever Mortice Locks that are in use and do not conform to BS3621 which includes the less secure 3 Lever Mortice Locks we would advise the Nightlatch fitted as the additional lock is British Standard Approved. Upgrading or changing your locks is a good idea for new homeowners, if you have had an attempted break in or your locks are faulty and if you need a more secure lock for your home. We are always available to discuss suitable options for homes and businesses and we are happy to visit and carry out a FREE Home Security Check for homeowners or a FREE Security Audit and Risk Assessment for business owners.
uPVC Door Accessories Broughton Astley
To help you make a difference to the look of the outside of your home we have a range of accessories on offer. From Door Handles, Door Knockers, Letterboxes and Letterplates all in a matching range of different shades and finishes to suit all tastes. A choice of Numerals to easily identify your home available in different styles and colours. We have Pet Flaps that can be installed into uPVC Doors or removed replacing the petflap with a uPVC Panel. Our security products cover a wide range of items from Window Hooks and Cables that prevent a window extending out to its furthest range, a Hinge Protector together with a Door Finger Protector will eliminate the possibility of fingers getting trapped in doors, checking to see who is at your door without granting access with products such as Door Chains, Door Restrictors, SpyHoles that are available in different strengths and positioned for comfortable viewing and a WiFi Viewing Camera that links up to a TV in the house. Residential and Commercial CCTV Systems that have the capability to cover specific sites or a blind spot to vast areas are available along with household or industrial Alarm Systems. Call us for more information regarding any accessories you are interested in or anything you would like to install not listed here as we are always open to increasing our range.
Crime in Broughton Astley Leicester
It goes without saying that we all know to lock our Doors and Windows, so how can we make our homes more secure and avert the threat of burglary or unauthorized access. External Door and Lock Maintenance is important so that you catch any signs of potential weakness and act before a problem occurs. Keep an eye on older Sliding Glass Doors that could be lifted off their tracks, they need extra protection and placing a block of wood fitted into the internal side of the track will make them harder to move. Using a Patlock on the inside of Patio or French Doors is a visual and effective deterrent that is easy for you to fit and remove. Don't make it obvious your home is unoccupied by fooling with the use of Internal Light Timers and External Light Movement Sensors, criminals don't like to be easily spotted! Being aware of your Neighbourhood is useful in allowing you to notice when something is not right and if you notice Anti Social Behaviour or a Crime in action then call 999 to get an immediate response. Stay Safe and call Locksmith in Broughton Astley for help in keeping your home as secure as it can be.