Beaumont Leys Budget Locksmiths in Leicester are certainly kept busy and up to date with current best practices in all aspects of the Locksmith trade in Beaumont Leys. Comprising an Industrial Estate and a substantial Housing Estate it also has the public facilities to match it. A Leisure Centre, Library, Church and a Police Station all nearby the Beaumont Shopping Centre which offers a mix of independent indoor traders, an outdoor market along with some big retail names making it one of the largest retail areas in the suburbs of Leicester. With an excellent reputation for high work standards and taking pride in doing a good job with no hassle, we are a well established fully insured business known for providing 100% guaranteed quality workmanship at competitive affordable prices maintained by our Best Value Policy. A Local Locksmith Company Beaumont Leys can rely on that provides excellent reliability 24 hours a day 7 days a week, whether it's a long term relationship between two companies or a one off job we provide great customer service to all our customers so rest assured whether Residential, Commercial or Industrial you will be well looked after by Budget Locksmith Leicester. 0116 442 2373.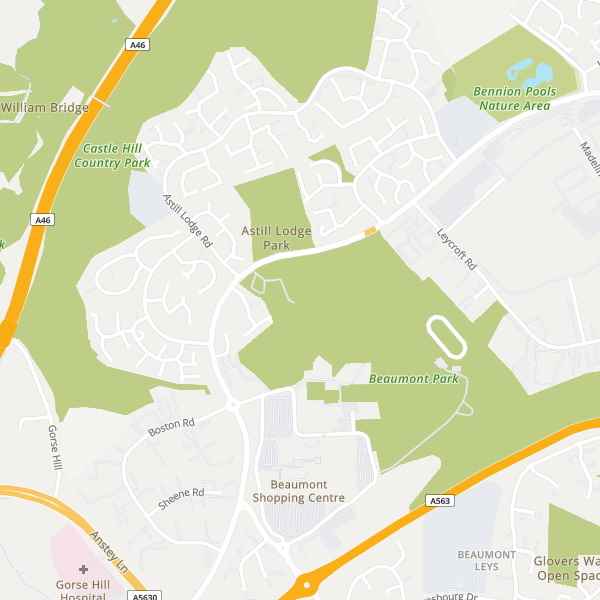 Emergency Locksmith Beaumont Leys
When you need a professional team for the job you can rely on our Emergency Locksmith Team in Beaumont Leys. All calls are answered immediately and an experienced local Emergency Locksmith will be dispatched out to you. Our fast response time aims to be with you within 20 minutes so if you are locked out of the house and the keys are inside, we can gain access for you with no damage to the lock or the door and you will be able to carry on using the same set of keys. If you have lost the keys or had them stolen we can install a new lock set that comes with 5 keys. For general windows or shopwindows that have been vandalised we have a temporary Boarding Up Service with 24 hour Glass Replacement. Using strong quality boarding materials installed from the inside, the team work quickly and efficiently restoring immediate protection whilst adhering to Health and Safety Regulations including cleaning up the broken glass which will be removed from the scene. If required, assistance can also be given for insurance company purposes. Other Emergency calls include Damage Repairs made by forced entry, Electronic Locks, Key Locks, Safe Opening and Repairs. All Residential, Commercial or Industrial emergency calls to Beaumont Leys Locksmiths will get you a fast reliable service that is always ready when you need us most.
uPVC Door Repairs
Beaumont Leys
uPVC Doors and Composite Doors both have a long lifespan that can outlive the parts that support them. Having almost double the thickness of a uPVC Door, Composite Doors are heavy and over time the hinges can start to drop causing misalignment where the door doesn't fit as snugly into the frame as it should and this can cause draughts. Our Door Repair Team are experienced Door Fitters that will supply and fit hinges for both uPVC and Composite Doors that prevent door drop and distribute the weight to achieve that snug fit into the frame. uPVC Doors and Composite Doors commonly have Multipoint Locks fitted along with key operated Euro Cylinder Lock. Over time metal on metal contact of these parts can create faults indicating a need for repair or replacement. A problem Locking the door could also point to an issue within the Door Lock Mechanism or the Gearbox. Handles are sometimes the first sign there is a problem as they start to stick or go flimsy. All these problems can be remedied by our local Beaumont Leys Locksmith and with same day appointments available you don't have to wait. If you are not sure what the exact problem is, we are happy to come out and assess the door for you, so call us anytime for a FREE No Obligation Quote with no Call Out Fee or Hidden Extras added on at the last minute for solutions to all your door problems.
uPVC Window Repairs
Beaumont Leys
Almost all problems with the parts on a uPVC Window can be repaired or replaced without the cost of having to purchase a whole new window unit and even though Window Repairs can be seen as small jobs, they can create a big gap in your overall security. Our comprehensive range of Window Repairs will sort out all problems that commonly occur. Faulty seals in Double Glazing can present as condensation and misting or leaking so let our highly trained team replace and reseal the Double Glazing restoring your clear view. Are the Hinges suffering from damage or wear and tear? Does the Window not open or shut smoothly? We can replace the hinges so the window works as good as new. Handles can indicate a problem with the Lock, the Locking Mechanism or the Gearbox as they activate the Multipoint Locking System. There are a few variations of window handles, the Espagnolette Handle has two versions, the Inline and the Cranked Handle. Both have a spindle that comes out of the back of the handle which identifies it as an Espag Type. The Inline handle or Universal Handle is straight and can turn either to the right or left. The Cranked Handle has a right or left handed option. A Cockspur Handle has a spur instead of a spindle that fits onto a wedge, These Handles also have left and right options. All these handles can be replaced if faulty. Carrying uPVC Window parts in the van ensures that jobs are completed in one visit so don't leave what appear to be small window repairs to worsen, take advantage of meeting our friendly team, our guaranteed workmanship and where all parts come with a 12 month warranty. Call for a same day appointment or name a date and time that is convenient for you and we will sort all your uPVC Window issues out for you.
Auto Locksmith Beaumont Leys
Have you ever locked your keys in the car and not known who to call? We have a number for you to store in your phone for a fast response local Auto Locksmith in Beaumont Leys. Covering an extensive range of Cars, Vans and Lorries our expert Auto Locksmiths use specialist precision picking tools along with a little nimble dexterity to ensure that there is no damage to the lock or the paintwork, reuniting you with your keys so that you can get back on the road. For lost keys we can still provide access but are currently unable to provide a replacement key service. Unlocking services are carried out on Doors and Boots for Cars and Side Doors, Back Doors and Cabs for Vans and Lorries. Motorcycles can also take advantage of this service, Ignition and Fuel Cap Unlocking, Seat Compartment and Pillion Seat Unlocking as well as unlocking and Removal of the heavy duty Padlock or Security Chain. Payments for this service are accepted in cash or by card in person or over the phone from family or friends in case you are left stranded without funds. Maybe one day when you least expect it, you will be glad you saved our number in your phone.
Lock Change Beaumont Leys
Moving into a New Home or Business Premises is an ideal time to change the external locks to ensure that you are the only one with keys to access the property. As a standard we fit The Anti Snap Euro Cylinder which comes with five keys and features additional benefits of being Anti Pick and Anti Drill. If used in multiple doors the keys can be keyed alike so that one key provides access to the front and back door cutting down on the need for a big bunch of keys. Euro Cylinder locks are popular as they are easy to use and easy to upgrade which is done by changing the cylinder within the lock. If you live in a multi occupancy building there will be a Thumb Turn Cylinder Lock on the main external door that requires a key to enter but has a Thumbturn on the inside of the door allowing an unrestricted exit. This door will lock automatically as it shuts. On a Wooden or Timber Door a Three or Five Lever Mortice Lock is commonly used and if the Mortice Lock does not meet the BS3621 standard then a BSA approved Nightlatch or a Deadlock should be fitted for additional security. A Three Lever and some Five Lever Mortice Locks do not meet that security requirement. If you need to check, the number of levers of a Mortice Lock are stamped onto the faceplate where you will also find the BS Kitemark and the BS3621 stamp. Not only are we able to install locks for doors through our trusted and branded suppliers such as ASEC, Avocet, ERA, Fullex, G.U, Fab & Fix, Fuhr, Mila, Millenco Union, Winkhaus and Yale to name a few but also have a range of options for Electric Garage Doors, Up and Over Garage Doors, Sheds, Outdoor Storage Units, Perimeter Gates and even Electric Meter Boxes. Whatever you want to lock, we will have the lock you need and a friendly team to come out and install it.
Commercial Locksmiths in Beaumont Leys
Being reliable, working quickly and efficiently, providing solutions for sometimes complex security issues in a commercial setting is what Beaumont Leys Locksmiths do best. Door Opening, High Security Lock Changes, Roller Shutter Door installation and repair, Emergency Door Hardware, Push Bars and Push Pads, repairs for Fire Door and Fire Safety Door Mechanisms. Shopfront Window Boarding through vandalism or just for reasons of some temporary privacy. 24 hour Glass Replacement is also available. We also have a Safe and Vault specialist on the team who can carry out Safe Opening and Repairs, Vault Opening, Repairs and also Re-siting or Removal using heavy duty machinery that will not damage the Vault. Locks used in a Commercial environment are all supplied, fitted and repaired. High Security Locks, Master Key Systems that regulate access to different areas, Keyless Systems, Keypad Locks, Digital Locks, Shutter Locks and Door Closers. Long term business to business contracts are available for those that prefer discounted rates, FREE Security Audits and Risk Assessments plus a consistency in knowing that a professional service is being delivered every time. Landlords and Housing Agents, with a service contract all you would need to do is give us a call and we will deal with middle of the night locked out tenants including Door and Window Repairs on your behalf. If you are interested in learning more about a Service Contract or you just need a one off job doing, we look forward to doing business with you.
Crime in Beaumont Leys Leicester
As a Locksmith company covering Beaumont Leys we think it is important that we are available when needed for Lock Changes, Repairs and Replacements as well as carrying out Door and Window repairs ensuring that your security is always as good as it can be. We have available a selection of additional security products that can help. Spy Holes in varying strengths for a clear view and fit at the correct height are an effective way of identification before opening the door as are Door Chains that restrict the door from opening to its full extent. Always check id for anyone unknown who comes to your door. Letterbox and Letterplate Restrictors will create a block for hands with a stick or wire coat hanger for example that could be fishing around for your car keys. For more advanced methods of seeing what's going on without being seen we have a WiFi Viewing Camera that links up to the TV and a range of Residential and Commercial CCTV and Alarm Systems that can connect up to your phone. If you have any safety or security concerns about your home or business you can give us a call, send an email or request a callback and an experienced Locksmith will return your call for a chat.