Enderby is a predominately Residential area with good transport links and well situated near the Fosse Park Shopping Centre and the Grove Park Industrial Centre, an area requiring a well established Leicester Locksmith Company that thoroughly covers all aspects of the Locksmith trade for both Residential and Commercial customers for whom we are committed to providing quality workmanship at competitive and affordable prices through our Best Value Policy. Working 24 hours a day, you can rely on Budget Locksmith Leicester with experienced local Locksmiths in Enderby to react quickly and efficiently to calls for a one off job or by providing a long term relationship between two companies. Adhering to all current Health and Safety Regulations, our high work standards are fully insured with 100% guaranteed workmanship whether for our Emergency Service, uPVC Door and Window Repairs, Installing, Repairing, Maintaining and Upgrading all types of Locks or our Vehicle Opening Service. We accept payments in cash or by card either in person or over the phone by a third party and are determined to provide the best Locksmith service in the Enderby area so if you need a trustworthy Locksmith near you, then we are the team to call. 0116 442 2373.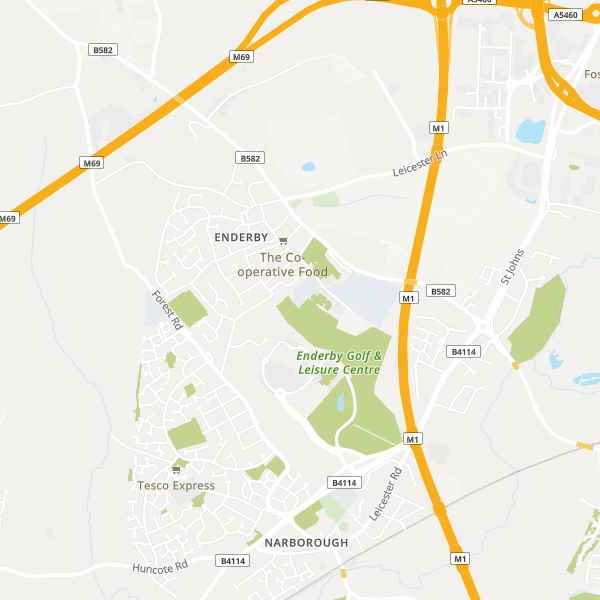 Emergency Locksmith Enderby
Always available when you need us most, we are here 365 days of the year covering all out of hours Emergency situations, to gain re-entry if you have locked yourself out of the house or the office, Window Boarding for any size window right up to a large glass shopfront, new Lock Installations, Changes, Repairs or Replacements for all Household and Commercial Locks including High Calibre Security Locks, Emergency Lock Hardware and Electronic Locks. Repair of any Damage resulting from forced entry plus Safe and Vault Opening and Repairs. If you are a Landlord or Business Owner we have Locksmith Service Contracts available with customized payment plans meaning you can just give us a call to attend an out of hours situation on a property so that you don't have to. Whatever time your emergency, you will be impressed that your call is answered promptly by an expert locksmith who will immediately activate a fast response from our experienced local emergency locksmith team. For your peace of mind we do not charge Call Out Fees for our Emergency Locksmith Service or add any Hidden Extras onto the bill at the end. The FREE No Obligation Quote you get over the phone is the price you pay so we will not add to your worry, just stay calm and let us restore a safe and secure environment.
uPVC Door Repairs
Enderby
Popular with homeowners due their affordability and low maintenance needs, uPVC Doors are long lasting and can be used in various locations throughout the home such as the front door, the back door, french doors, patio doors, slide and swing doors or bifold doors, they have a good lifespan and are usually guaranteed for around 10 years. uPVC Doors are made up of panels within a frame work and are available in different thicknesses of 26mm, 27mm or 28mm. They contain weather seals that resist water leakage, are rot and fire resistant, 100% UV resistant and are predominantly better than Timber Doors at holding their shape as well as being thermally efficient, strong and secure but to a lesser degree than Composite Doors. Our talented uPVC Door Repair Team not only carry out repairs on all types of uPVC Doors but also Composite Doors and Wooden/Timber Doors which can all have similar types of problems throughout their lifespan. Should damage occur to one or more of the panels in your uPVC Door we only replace with superior uPVC Panels that incorporate MDF in the core as opposed to the cheaper Polystyrene filled versions and we can also replace the glass panels inserted into a uPVC Door. Repairs carried out for faulty Handles, Hinges, Lock Problems within the central Locking Mechanism, the gearbox that fits onto the mechanism strip or the Multipoint Lock commonly found in uPVC and Composite Doors and replacement parts. All parts come with a 12 month warranty and can be supplied and fitted if required. Give us a call or request a call back for a same day appointment or email us directly to book a date and time that is convenient to you. Don't delay and leave your property vulnerable, we are here to help you safeguard your home by always keeping your doors in good working order.
uPVC Window Repairs
Enderby
Working 24 hours a day covering all areas of Enderby ensures you will never have to wait long to get your uPVC Window problems fixed. We are able to diagnose faults and implement solutions that will restore a fully functioning uPVC window. Call us for Hinge Problems that cause draughts through misalignment and make the window difficult to shut properly as it struggles to fit snugly into the frame. Condensation that causes misting or fogging issues within a Double Glazing Unit indicates that it is losing its insulation properties, avoid higher energy bills and let us restore a clear view by resealing and replacing the glass within the original frame. Locking problems from the Lock Mechanism or the Gearbox located within the Window may first become noticeable through a problem with the handle. Espag Handles commonplace on uPVC Windows activate a Multipoint Locking System around the window so a fault at any point is likely to affect the handle however if you are not sure where the fault lies, we are happy to come out and assess the situation giving you an explanation and repair the fault. If you have lost the keys to lock the window it will mean a replacement handle stocking the Inline or Universal Handle that is straight and moves from side to side or the Cranked and Cockspur Handles that have right or left handed options means you will get the correct handle for your uPVC Window.
You can rest assured that no work will be carried out until you have received a FREE No Obligation Quote leaving you with the final decision.
Auto Locksmith Enderby
You can trust the vehicle Unlocking Service provided by our experienced and reliable Auto Locksmiths to use specialist branded tools specific to the make and model of the vehicle not to cause any damage to the lock, the door or the paintwork of your Car, Van, Lorry or Motorcycle. We provide our Opening Service to an ever growing list of makes and models of vehicles on the road today however if you are unsure whether your pride and joy is on the list, just give us a call for an immediate answer. Please be aware that our Unlocking Service does not currently include Key Replacement but if you have locked your keys in the car in Enderby we are the Locksmiths to call. Car Doors and Boots, Van Doors, Back Doors, Sliding Doors and Lorry Cabs, Back Doors and Security Chains can all be unlocked by our talented team also Motorcycle Ignition and Fuel Caps, Seat Compartment and Pillion Seat Unlocking, Top Boxes and Heavy Duty Security Padlocks. Save time and money by keeping our number in your phone for a fast response to getting you back inside your vehicle.
Lock Change Enderby
New Home owners should always consider a Lock change on their new purchase to ensure they are the only one that has keys giving access to the property. As a standard we fit the Anti Snap Euro Cylinder commonly used on Front and Back Doors but also effective on Conservatory or Sliding Patio Doors. These locks work well with the Multipoint Lock fitted within the door and are also Anti Pick and Anti Drill making unauthorized access that much harder. They come with a set of 5 keys and can be upgraded by changing the cylinder. This type of Anti Snap Cylinder Lock is also ideal for and commonly found on Composite Doors. Our knowledge and experience cover all categories of Locks found on Residential and Commercial Properties through our comprehensive Lock Change service with locks supplied by branded and trusted suppliers such as Asec, Avocet, Brisant, Era, Fab & Fix, Fuhr, GU, Millenco, Roto, and Winkhaus to name a few that will cover British Standard Mortice Locks and Nightlatches for Wooden or Timber Doors, Locks for High Security Doors, Master Key Systems, Doors with Smart Locks or Keyless Entry Systems. Locks for Garages, Outdoor Buildings and Lockups, Perimeter Fence Gates and even Electric Meter Boxes. If you think your locks are due for replacement, are considering an upgrade or you wish to install additional locks on an extension or maybe put a Patlock on your Sliding Doors which is an effective and visual deterrent to would be burglars, give us a call to discuss your options or book in a FREE Home Security Check where we will be happy to come round and advise you with No Pressure or Hard Sales techniques, just a FREE No Obligation Quote for the changes you want to make.
uPVC Door Accessories Enderby
Our Locksmiths in Enderby have an abundance of knowledge and experience in all types of Locks and Security Solutions covering all categories of Locks found on Residential and Commercial Properties. Rapid response Lock Changes are available night and day where Locks will be changed quickly and efficiently whether from damage from forced entry, lock snapping, stolen door keys, faulty locks, re-entry, repairs or lock replacement. From a list of excellent trusted and branded locks we are ready for anything. Asec, Avocet, Brisant, Era, Fab & Fix, Fuhr, GU, Millenco, Roto, Safeway, Solanco, Ucem and Winkhaus are some of reputable suppliers that we use for Locks on uPVC External Doors, Composite Doors, Timber Doors, High Security Doors and Doors with Smart Locks or Keyless Entry Systems and the installation of Master Key Systems. An ideal companion for the Multipoint Lock commonly found in uPVC and Composite Doors is the Anti Snap Euro Cylinder Lock which is the standard we supply and fit which includes additional Anti Pick and Drill features. The Euro Cylinder is also straightforward to upgrade by changing the cylinder with the ultimate being the Brisant Ultion SS312 Diamond Approved version. Mortice Locks are available from 2 Lever up to 5 Lever versions, commonly found on Timber Doors must be used in conjunction with British Standard Nightlatch if the Mortice Lock doesn't meet the British Standard Approved BS3621 Security level which is granted to the 5 Lever Mortice Lock. The BS Kitemark along with the number of levers can be found on the plate of the lock. There is no need to worry if there is a professional friendly locksmith nearby who can do lock changes, give advice on upgrading locks or come out for same day repairs. We are waiting for your call.
Crime in Enderby Leicester
Is your home or business prepared for testing by an opportunist burglar on the prowl? The condition of your doors and windows reveals a lot about the possible level of security you have. Stay one step ahead and identify your weak areas first with our FREE Home Security Checks and FREE Security Audits and Risk Assessments for businesses that will check all locks and hinges and highlight areas that need to be strengthened, repaired, replaced or upgraded. We can also reinforce door frames.
Consider an insurance rated Safe bolted to the wall or the floor, an ideal place to keep valuables or a Patlock that provides additional security for Patio Doors and is also a great visual deterrent that is easy to install and remove. Don't become a victim of crime call us for more ideas on improving your security, we are a professional locksmith team who are on your doorstep ready to help and a trustworthy local locksmith is a great number to have ready in a crisis.