Frog Island is an area that has a mixture of Residential and Commercial sectors where Budget Locksmith Leicester, a well established, fully insured business is an ideal choice to take care of all aspects of Locksmith work in both of these categories. Having a team of reliable, professional local Residential and Commercial Locksmiths, Emergency Locksmiths, Auto Locksmiths plus Safe and Vault Specialists supporting homes and businesses 24 hours a day 365 days of the year is a definite advantage so close to the City Centre. Security is always a concern close to a City Centre environment and that's why we offer Long Term Locksmith Service Contracts for businesses requiring ongoing Security Maintenance Plans that benefit from competitive business rates. Residential or Commercial work, we take pride in doing a good job and all our work is 100% guaranteed at competitive and affordable prices maintained by our Best Value Policy where payments are accepted in cash, by card in person or by a third party over the phone. We are ready to take your call and give a FREE No Obligation Quote with a guaranteed solution for any problem making us the obvious choice for homeowners, landlords and businesses alike to deliver all your Locksmith needs in Frog Island. Read on for details on more of our services.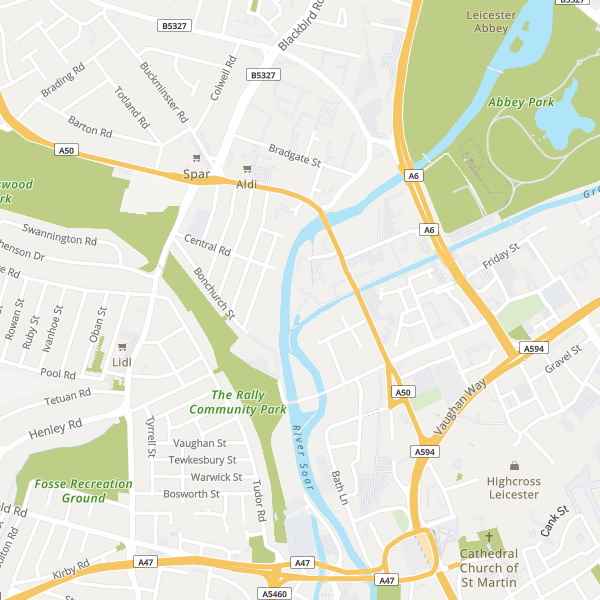 Emergency Locksmith Frog Island Leicester
The Emergency Locksmith Service is one of our services that demands a fast response and aiming to be with you within 20 minutes of your call, will be a fully equipped Emergency Locksmith in Frog Island with a cool head and the appropriate skills for the job whichever type of Locksmith Service you require. Locked yourself out in Frog Island? No problem we can gain access to any door leaving the lock working as before and the door and paintwork undamaged. Need our Boarding Up Service? Our experienced team work quickly and efficiently on all sizes of doors and windows whether it's a small apartment window or a large glass shopfront. We also carry out Lock Changes, Install New Locksets plus Safe and Vault opening to name a few. If you need a fast reliable local Locksmith in an Emergency who will not leave you stranded at any time of the day or night, that doesn't charge a Call Out Fee or add on any Hidden Extras at the end, save yourself time and stress by keeping our number handy in your phone, Emergency Contacts Book, or add it to the Business Contact Numbers List where it can be easily accessed by you or your team and keep calm. Let our Frog Island Emergency Locksmith team quickly and efficiently sort it all out for you.
Commercial Locksmith Frog Island Leicester
Whatever type of business you run we can deliver the security and peace of mind required by the business sector. Our Commercial Locksmith Team are trained in all services and can adapt to the demands of Retail, Restaurants, Offices, Property Developers and Landlords to Hotels, Care Homes, Schools and Playgroups working shift patterns that are specifically designed to accommodate every type of business or Service Provider in Frog Island. Have a professional and trustworthy team of local Locksmiths that know and understand your business at the end of the phone whenever you need them with a 24/7 Locksmith Service Contract. You will find your business will certainly be well looked after with a tailored package specifically designed for your requirements offering competitive discounted rates along with dedicated support. We are committed to delivering quality workmanship through our high work standards which are 100% guaranteed for all our services. uPVC Window and Door Repairs or Replacement, Roller Shutter Door and Fire Door Repairs. High Security Commercial Door Lock Changes and gaining entry for Locked Doors. Using branded approved components from the big names we work with, you can trust we are able to supply, install or upgrade to Keyless Entry Systems, Digital Locks, Smart Locks, Master Key Systems that allow different levels of access to areas within the business through the use of master and regular keys, Registered Key Systems, Door Security for Businesses, Shutter Locks, Door Closers, Push Pads and Bars, Emergency Door Hardware and Fire Safety Door Mechanisms. Landlords and Property Management Firms, leave us to deal with the Out of Hours calls from your tenants on your behalf for uPVC Window and Door Lock Repairs, Lock Changes and Lockouts with a Business Contract offering a comprehensive range of services that allow you customised payment methods. Our specialist services include Safe Opening, Safe Repairs, Vault Opening, Vault Repairs, Vault Removal and Relocation. Call us at any time for a friendly chat and get all the information you need on how a Locksmith Service Contract can benefit your business.
Window Boarding Frog Island Leicester
A vital service to prevent a Home or Business being left unprotected is our 365 round the clock Boarding Up Service where we arrive with all the tools and materials required to get to work straight away. Why would you need a Boarding Up Service? Because of damage sustained through accident or break-in, anti-social behaviour, privacy reasons due to a business closing down or a property that requires protection as it is going to be temporarily unoccupied. We will use the most effective way of preventing unauthorized access by using high quality boarding materials applied by securely fitting the boarding from inside the frame, giving increased strength and a streamlined look which as well as providing security will also protect from external elements. Boarding Up is only a temporary fix so we provide a 24hr Glass Replacement service providing continuity of a professional job expertly fitted by the same team. We have available various types of Plain and Frosted Glass, Double Glazing, Toughened Glass, K Glass, Self Cleaning Glass, Georgian Bar Glass, Glass with Leadwork, Patterned Glass and Skylights. Our main concern is to restore safety and security to a home or business that needs Boarding Up and to restore to as good as new again in the shortest time possible.
uPVC Door Repairs
Frog Island Leicester
Delivering great customer and high work standards is what keeps our uPVC Door Repair Team at the top of their game. Trained to work on uPVC, Composite, Timber, High Security Commercial Doors or any door with a fault that needs attention, they will be able to repair and stop any potential security breaches. As well as dealing with any Lock issues such as changing the centre case gearbox, fitting a full unit mechanism or a new lock, we are also able to change uPVC panels with all 27mm 28mm or 29mm thicknesses available, insert or remove Pet Flaps, Re-align doors that are not opening or shutting properly, replace handles, readjust or replace the hinges and fit replacement glass panels. With a FREE No Obligation Quote and same day appointments always available you will get a pre arranged arrival time to suit you and the name of who will be attending so give us a call anytime for any uPVC Door problems as we are happy to come out assess the issue and provide a solution to fix it. If you are looking to replace your uPVC Door we have a specially selected range available that have the appealing clean straight lines design or those with a decorative Glass Panel Insert. We also have a stylish range of Door-Stop Composite Doors with a choice of tempting colours in Modern, Contemporary or Traditional designs. All the doors can be viewed online or contact us to get a brochure sent out to you to browse through. You can talk to our friendly approachable team who will be happy to answer questions about new doors or any type of Repairs required for existing doors without any sales pressure from us.
uPVC Window Repairs
Frog Island Leicester
Need a same day appointment to get your window fixed? We can do it as our team are flexible and happy to work around the needs of our customers, repairing and replacing uPVC Window parts and potentially saving you the cost of a new window unit. Window repairs can range from replacing a handle or a pane of glass to replacing the whole frame plus fixture and fittings and you will find our friendly professional team are experts in any issues you may have with uPVC Windows. An obvious Double Glazing problem is Condensation or Misting which can also cause damage to the sill if leakage occurs. Usually the problem is the seals that may have worn or disintegrated but we can reseal and replace the glass to restore a clear view. uPVC Window Handles have the lock integrated within them so if you have lost the keys, it's very likely a replacement handle will be required. Handle types are Espag Handles available in the Inline and Cranked styles and identified by a spindle that comes out of the back of them. Cockspur Handles usually found on older uPVC Windows have a spur instead of a spindle which is positioned onto a wedge. We also stock Tilt and Turn Handles. Locking problems can indicate issues with the Window Lock Mechanism or the Gearbox and dropped or worn Hinges can cause the window to not sit correctly in the frame causing draughts and a possible security issue. All the parts we fit are of a high quality and come with a 12 month warranty. If you have any uPVC Window queries, give us a call for some no pressure genuine advice and a FREE No Obligation quote and we can be round the same day to fix it.
Auto Locksmith Frog Island Leicester
If you are locked out of your vehicle in Frog Island, it's good to know that there is a local fully trained specialist Auto Locksmith available to come out to you 24 hours a day 365 days of the year. Our fast response service will have you quickly reunited with your keys without damage to your vehicle and the key will still work as normal in the lock, however we do not provide a key replacement service so if the key has broken in the lock, you will need to have a spare key. We cover most makes and models of Cars, Vans, Trucks and Lorries on the road today and also provide Unlocking services for Motorbikes. Using Specialist skills and professional tools specifically designed for the make and model of your car, our Auto team can open Doors, Boots, Side Doors, Back of Vans and Lorries, Cabs, Security Chains and Steering Wheel Locks. Motorcycle services available include Ignition and Fuel Cap, Seat Compartment and Pillion Seat Unlocking, Top Box and Heavy Duty Security Padlocks, plus any other Locks and Chains. Save yourself time and worry by saving our number on your phone and let our Auto Locksmith in Frog Island get you on your way.
Lock Change Frog Island Leicester
Supplying, fitting and upgrading locks for everywhere in your home or business is what we do best so if you have any concerns about your locks, need them to be changed or upgraded call us. We fit all kinds of Locks from our trusted and branded list of suppliers such as Asec, Avocet, Brisant Ultion, Era, Fab & Fix, Fuhr, GU, Millenco, Roto, Safeway, Solanco, Ucem, Lockmaster and Winkhaus making sure that you get exactly the right Lock for the job depending on the type required and its location. Moving into a new Home or Business, changing the Locks should be at the top of your to do list in order to maintain or improve security and to ensure you are the sole key holder. Locks are not just for front and back doors, internal doors also need to be considered both in the home and at work and we also provide and fit locks for Garages, Lockups, Outside Storage Boxes, Sheds, Perimeter Gates and Electric Meter Boxes. Some of the guaranteed branded Locks that we use are Mortice Locks, Padlocks, Dead Locks, Night Latches, High Security Locks, Euro Locks and Oval Locks. Ideally suited to work with the Multipoint Lock commonly found in uPVC and Composite Doors is the Anti Snap Double Euro Cylinder Lock which we fit as a standard Lock. It also has additional protection with the Anti Pick and Anti Drill features. It can be keyed alike if fit into two or more doors and a Cylinder Lock is straightforward to upgrade by changing the internal cylinder. Wherever you need a lock we will be able to help, so call for a chat with an expert Locksmith who will be able to help you decide the right level of security for your home or business in Frog Island.
Crime in Frog Island Leicester
All residents and businesses in Frog Island should ensure that the maintenance and upkeep of Locks, Doors, Windows and Outbuildings are checked and maintained at regular intervals to prevent security breaches. We can help with FREE Home Security Checks for residents and FREE Security Audit and Risk Assessments for Businesses to ensure that you are completely secure and complying with regulations. We have some security products which may enhance the security you already have in place such as a Patlock used on Patio Doors, it acts as an effective visual deterrent as well as strengthening the Lock. Letterbox Restrictors, Door Closers, Door Chains, Spy Holes that come in different sizes and installed at a comfortable height for a clear view. See who is at the front door with a WiFi Viewing Camera that links up to a TV inside the house. For outside areas we have Garage Door Defenders, Garage Door Bolts or we can install a High Security Padlock for the Motorbike. We are able to supply and fit CCTV units to cover wide areas or just blind spots, Next Generation Alarm Systems to suit all types of properties and Smoke Filled Alarm Systems for Jewellery Stores. If you have any concerns regarding your security don't hesitate to call Budget Locksmith Leicester, with Locksmiths in Frog Island we are available for you at any time of the night or day.
Request A Quote on
Frog Island Leicester Locksmith Service
Please complete your details below and a member of our team will return your Frog Island Leicester Locksmith Service enquiry shortly.